Eon-Arts,Chalk In.
"Chalk In" is very much a family activity and no one can resist the temptation to colour in the drawings once they have been sketched. Remember, this is a colouring event; no artistic drawing skill is required, just a willingness to have fun. Stick to the shapes, or draw freestyle and make it your own magical masterpiece. Please click this twitter link to find out about Chalk In dates and festivals @eonpottsarts.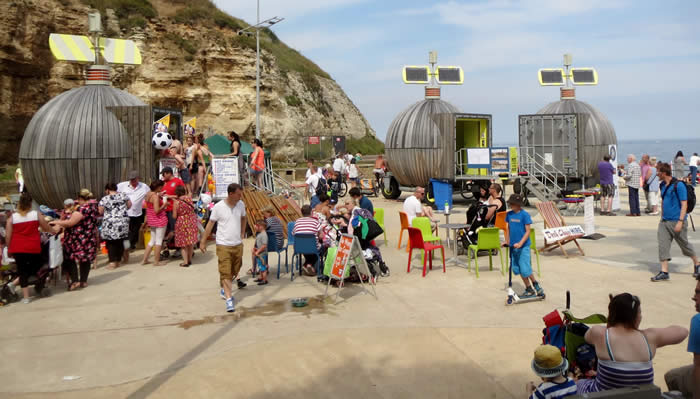 Please click photo above, to hear about the Roker Pods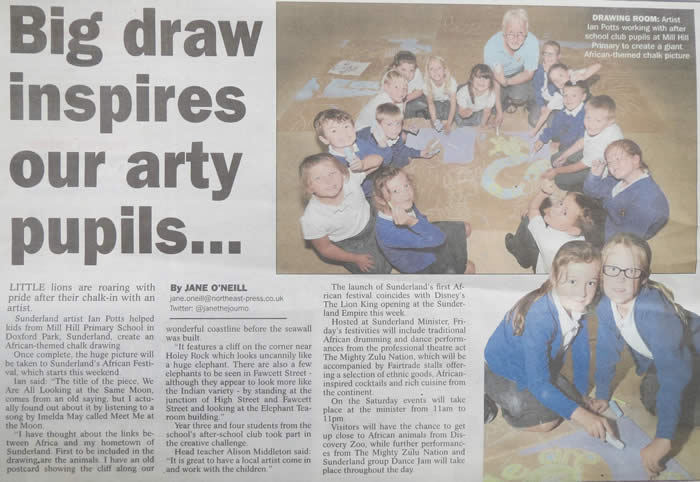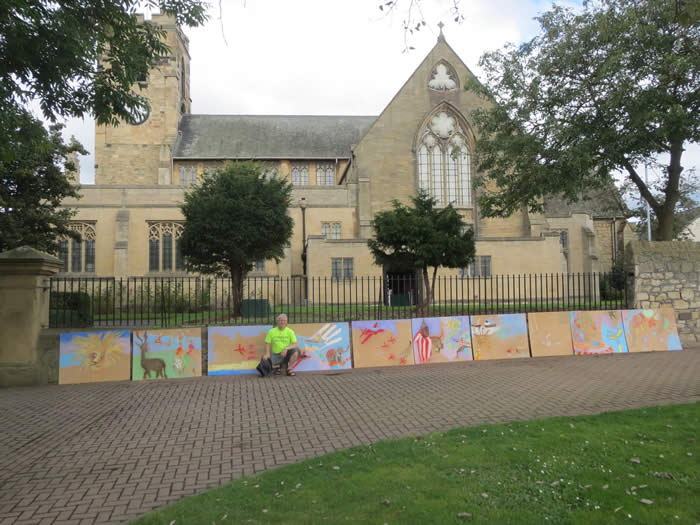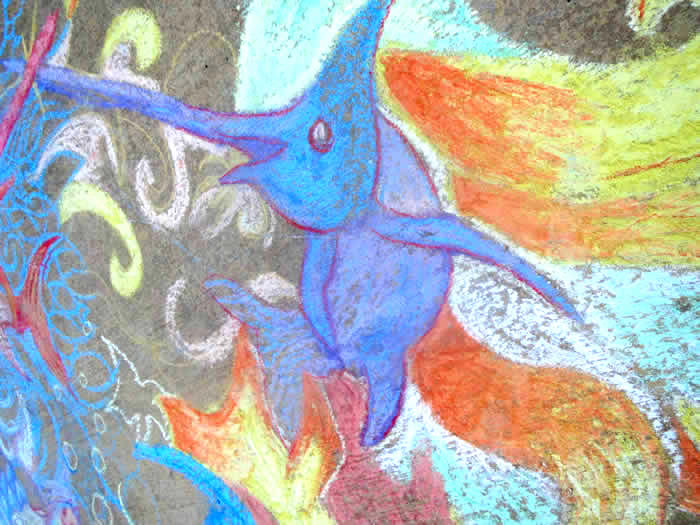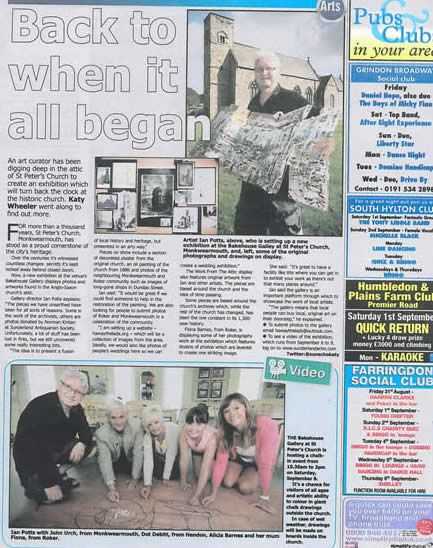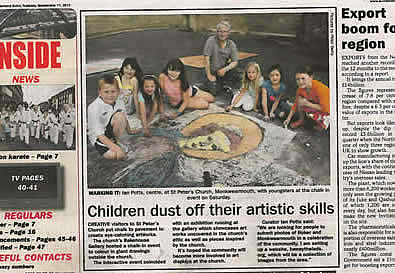 The famous Roker Chalk In moves to St. Aidan's School, Ashbrooke, this summer 2015.
The Chalk In is suitable for children aged 7-12 years. While away those long summer holidays by joining in some crazy and creative art projects. Bring the whole family; no one can resist the temptation to colour in a giant picture. Chalk In is a great way to spend the day- it's fun for the kids and therapeutic for the adults, who can either sit and watch or get involved themselves.
Work with local artist Ian Potts to get creative, have fun and discover your artistic side. All the work will take place on the school playground (weather permitting, or inside if it rains).
Check out the calender for 5 great workshop themes to ensure a place email e-on-arts@hotmail with the the day and time and the number of children you will bring to your chosen chalk in. Pay when you arrive and drop in anytime after the start time of 10:30 and 1pm.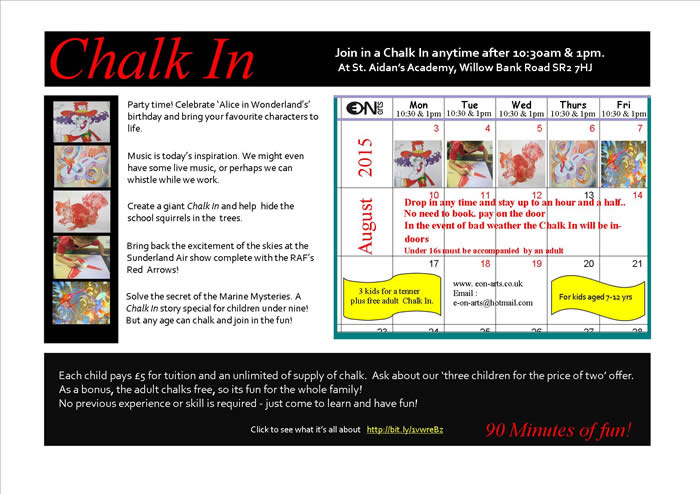 Wear protective clothes and dress for the weather. Places are limited so booking is recomended . Email e-on-arts@hotmail.com to reserve a place. All children must be accompanied by an adult.
All the sessions last for up to 90 minutes and are at St. Aidan's Catholic Academy, Willowbank Rd, SR2 7HJ
Past events on Roker Prom with CEED and the Cultural Spring.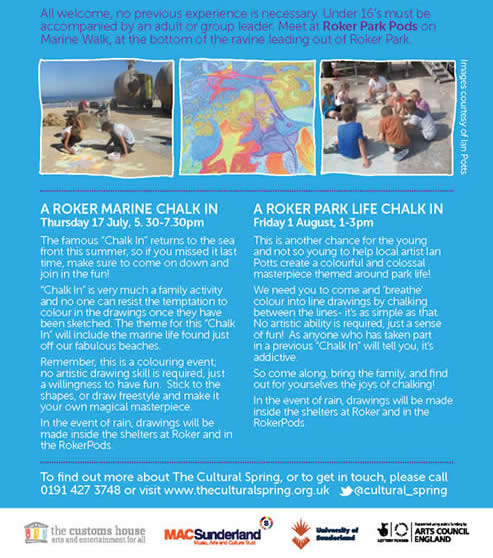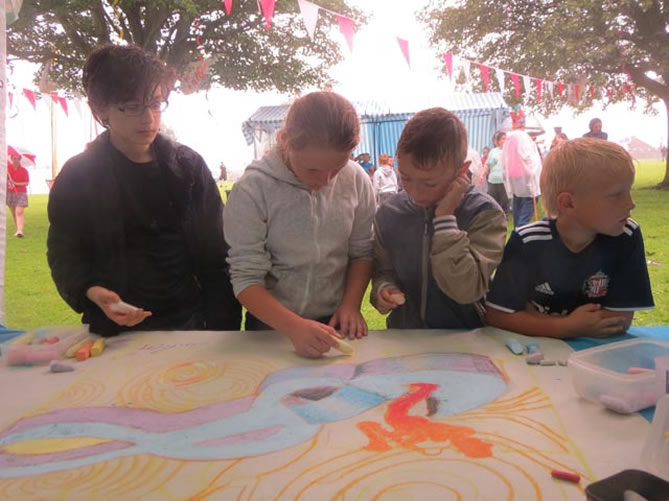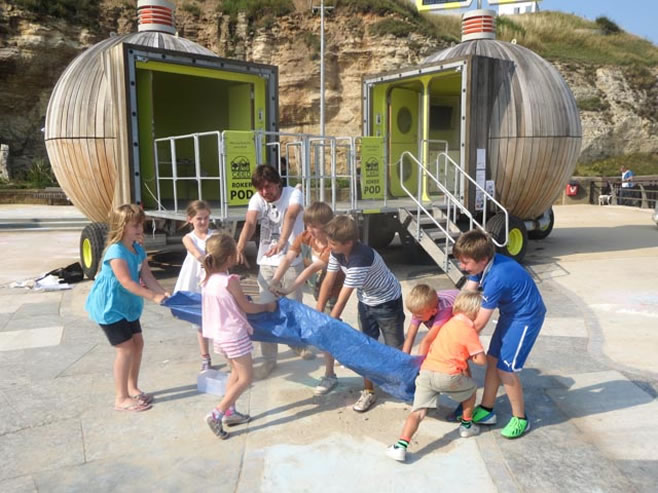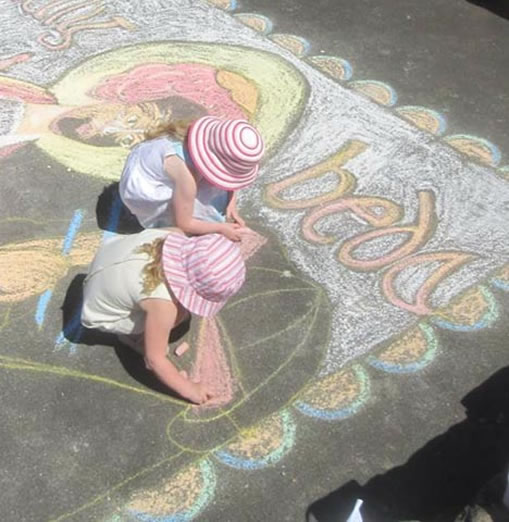 Here's how to find St. Aidan's Catholic Academy: SR2 7HJ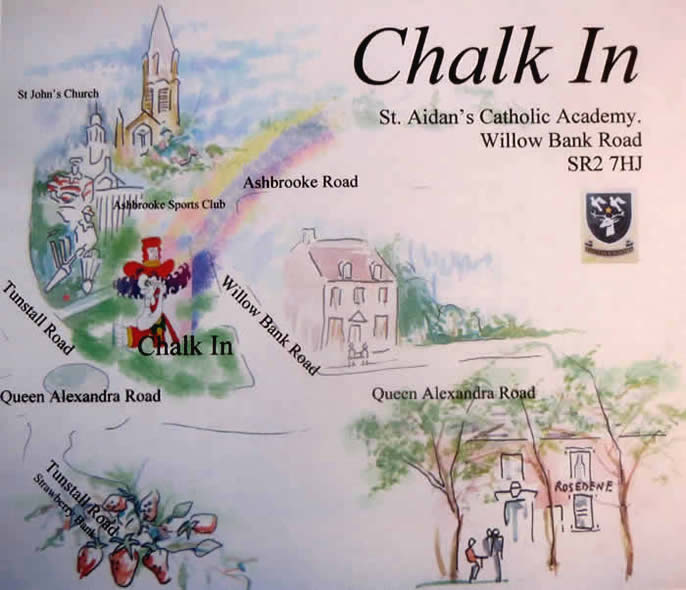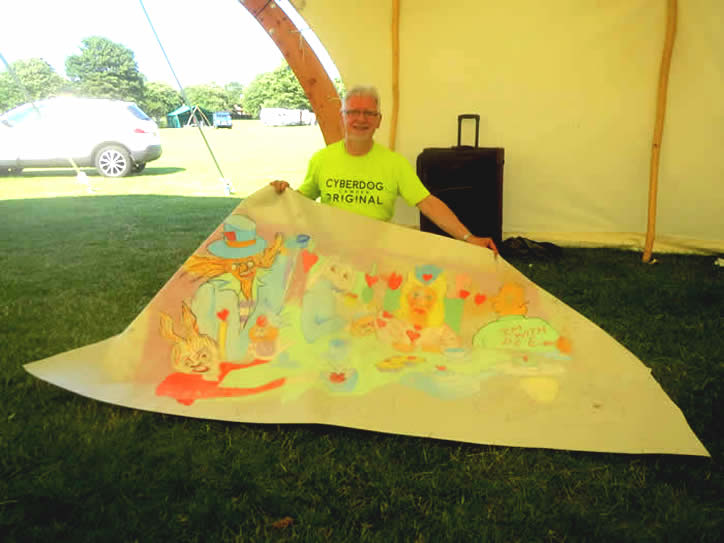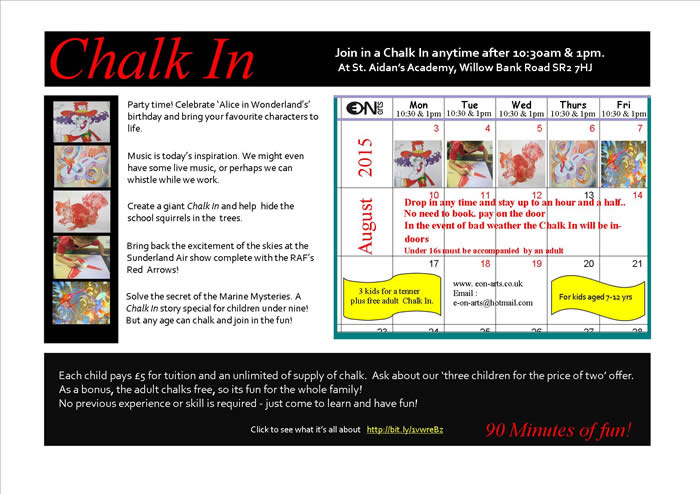 Airshow over Ashbrooke Sports Club, a Chalk In Special to help Sylvia raise money for Cancer UK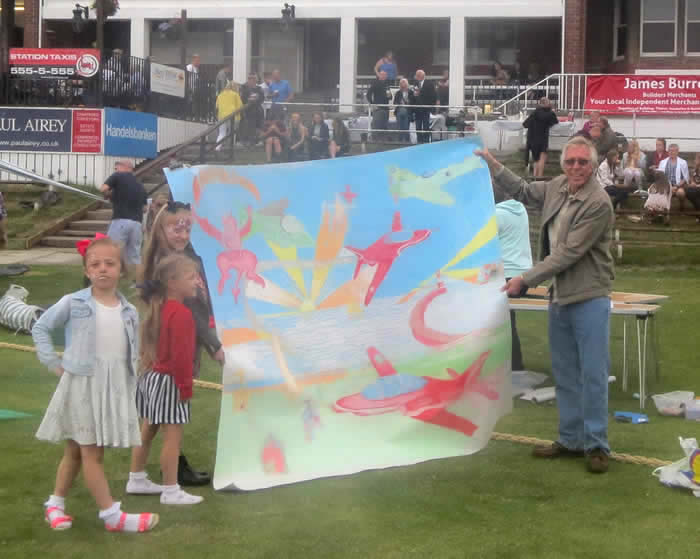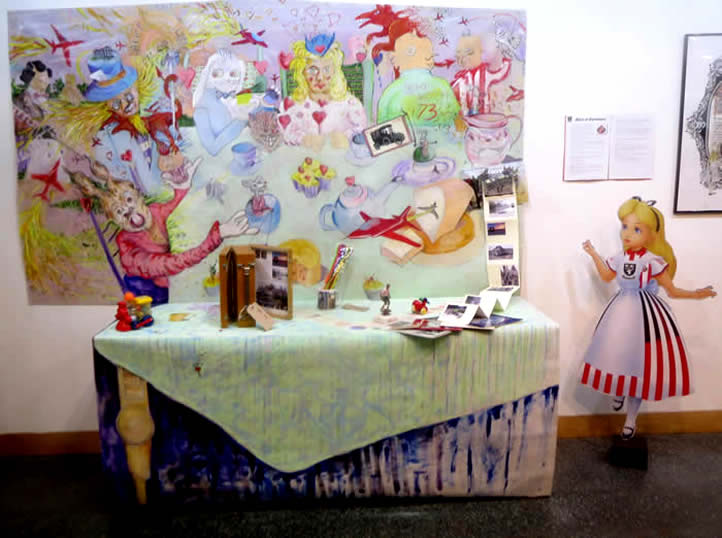 Click the photo above to join the Chalk In 3D Party!
Keel Square City of Culture Bid.
| | |
| --- | --- |
| | BBC Look North presenter Jeff Brown starts the City of Culture Chalk In at Keel Square. |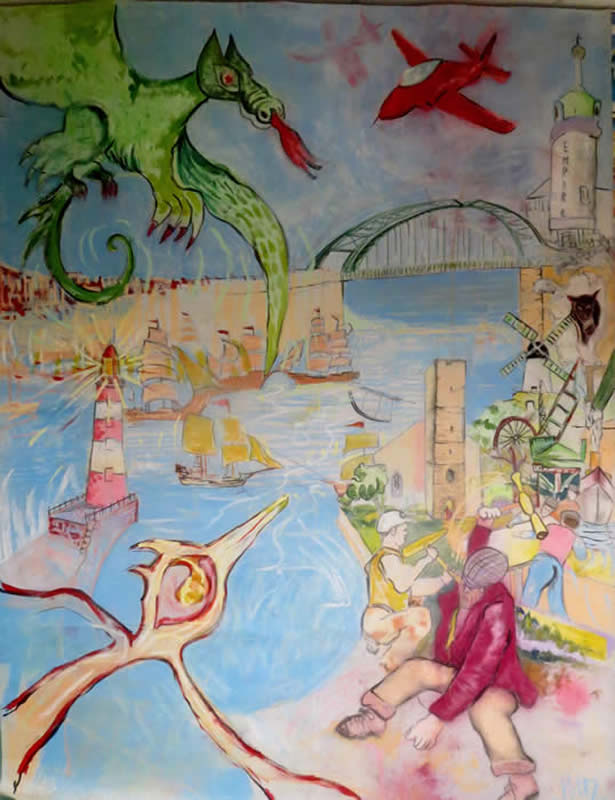 At the Sunderland International Airshow with the 2021 Cultural team.
a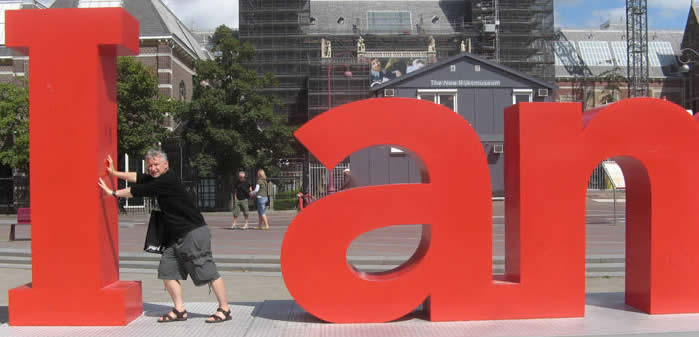 If you would like Chalk In to be part of your festival, party or fun day;contact Ian to discuss your needs today. Click the photo above to view Painting and Drawing Classes.
Contact: e-on-arts@hotmail.com