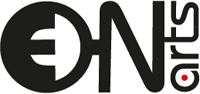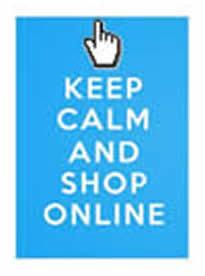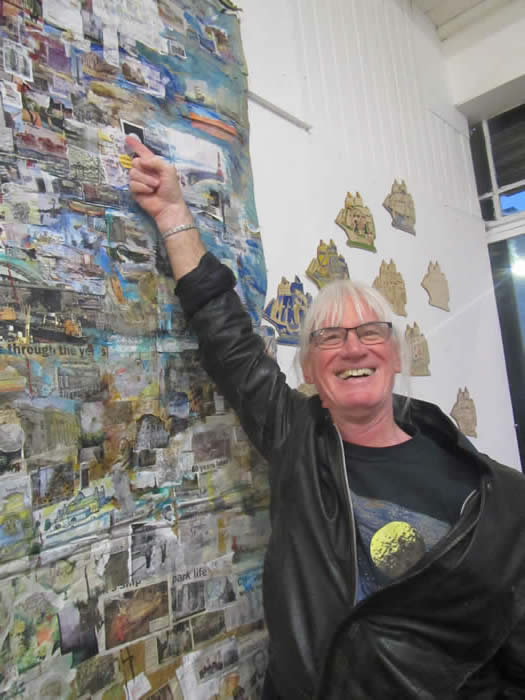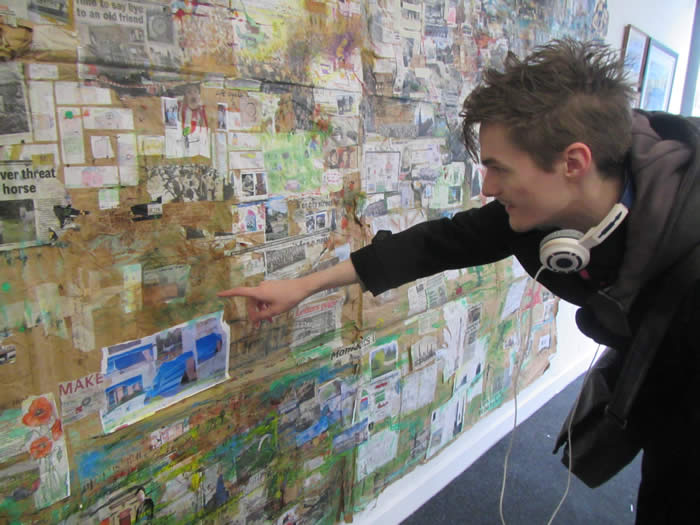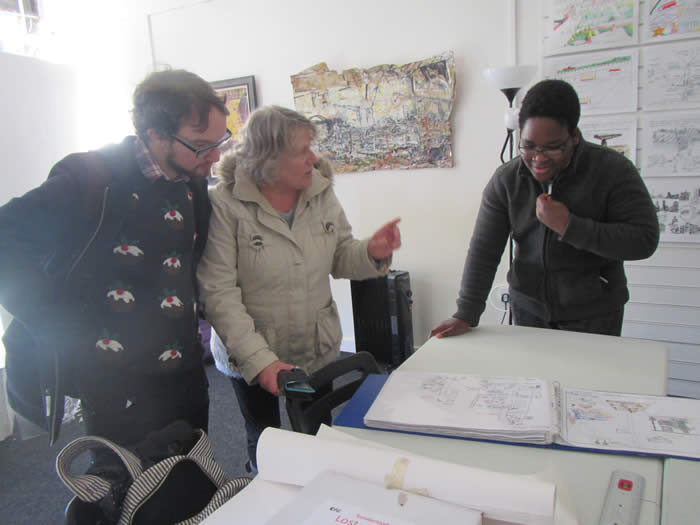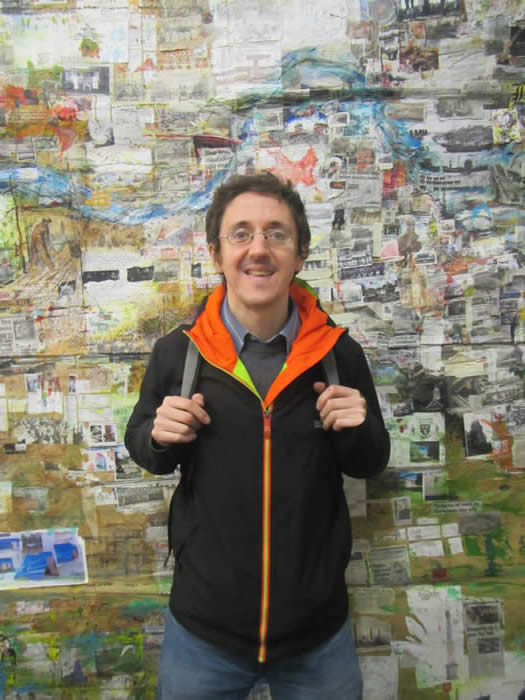 ExplorAR(Richard Fletcher) works with heritage sites, using technology to make exhibitions engaging, especially for children. He uses augmented reality, NFC, bluetooth and 360 images and has worked with several large organisations in the North East including Durham Cathedral, producing an app of interactive content and 360 touchscreen imagery.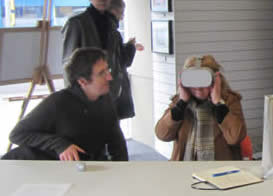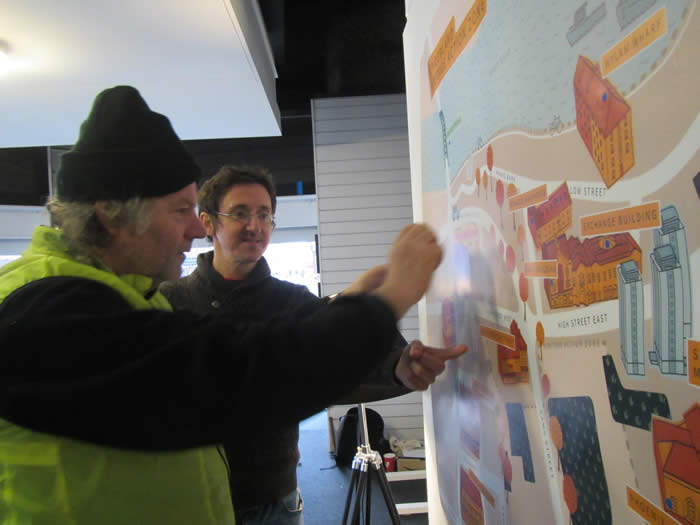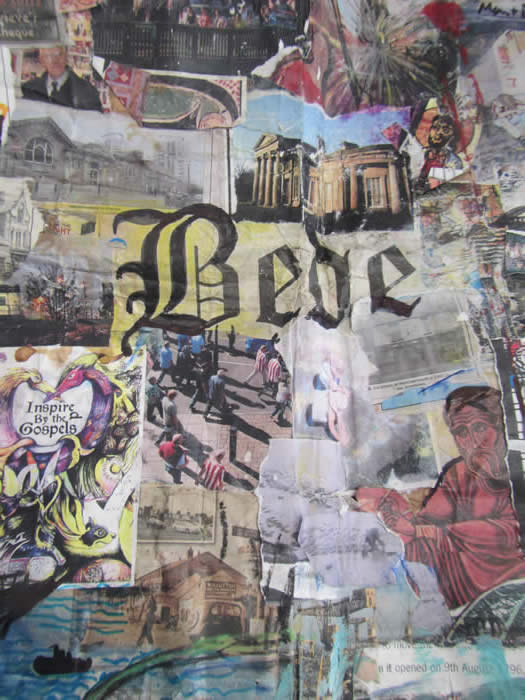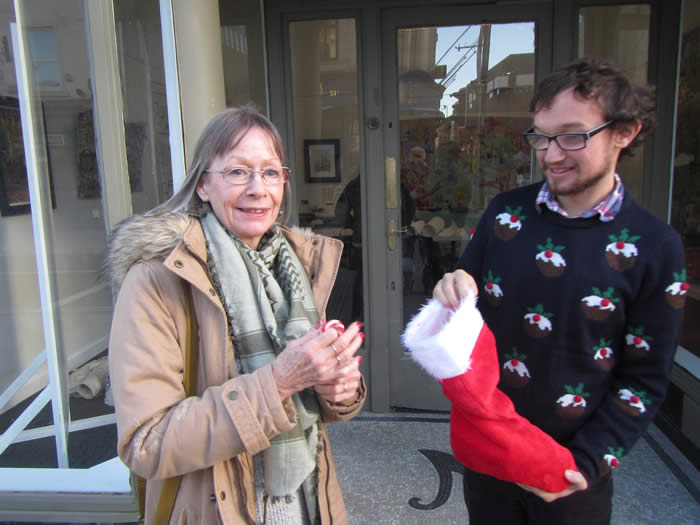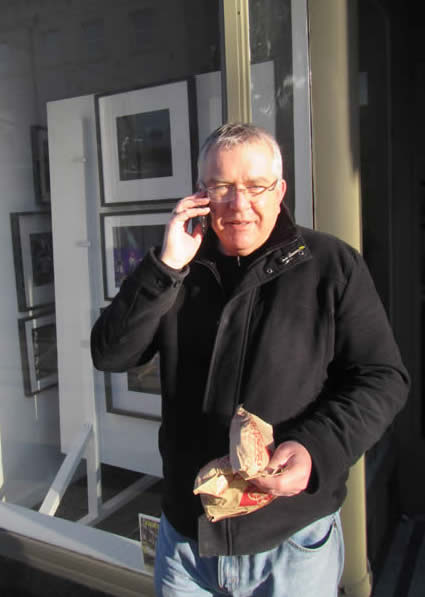 Eon Arts CIC Director Geoff Scott organising the' Music day' for the opening of the 'Lost and Found' exhibition.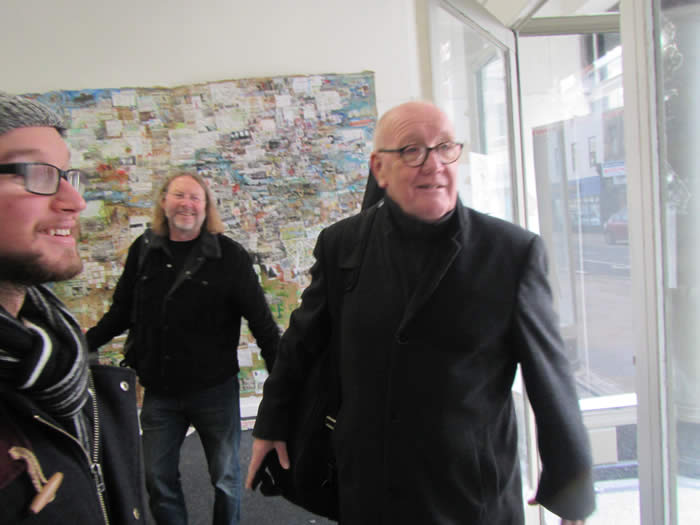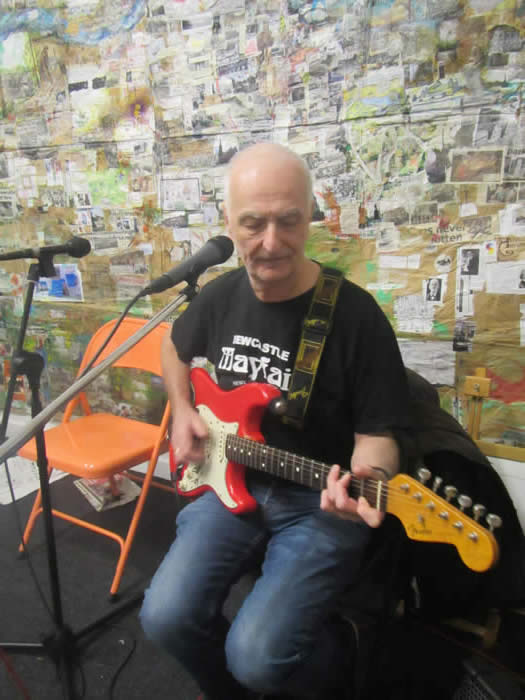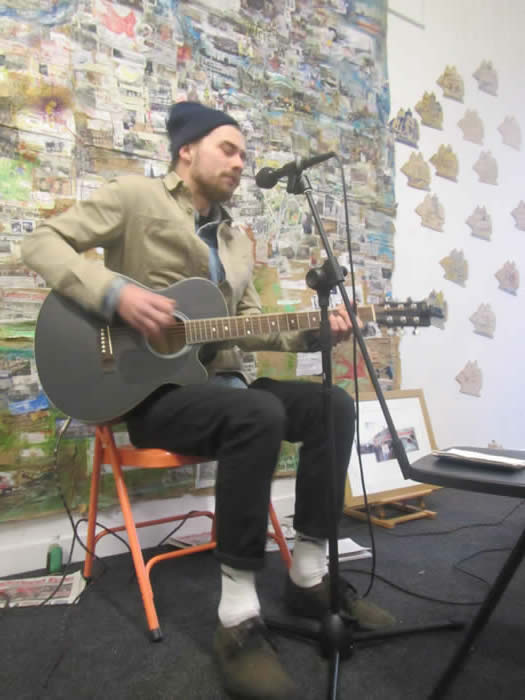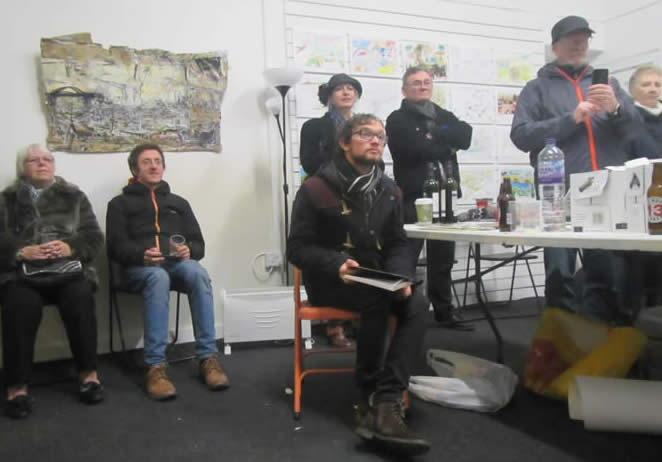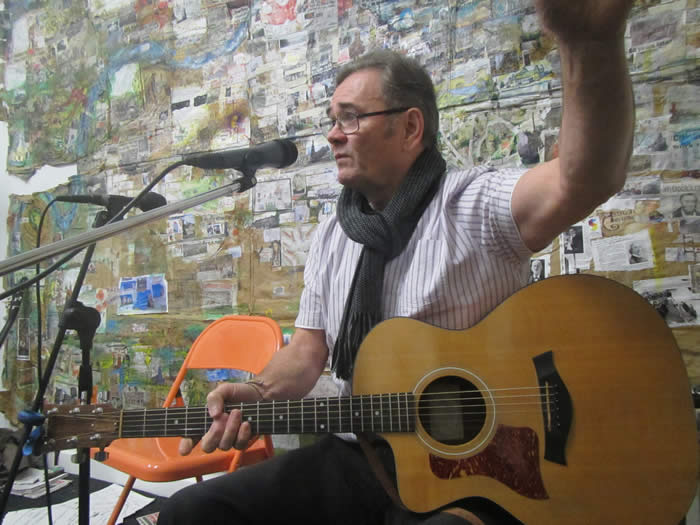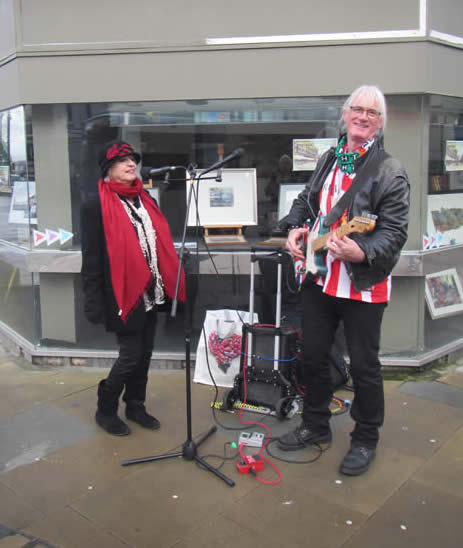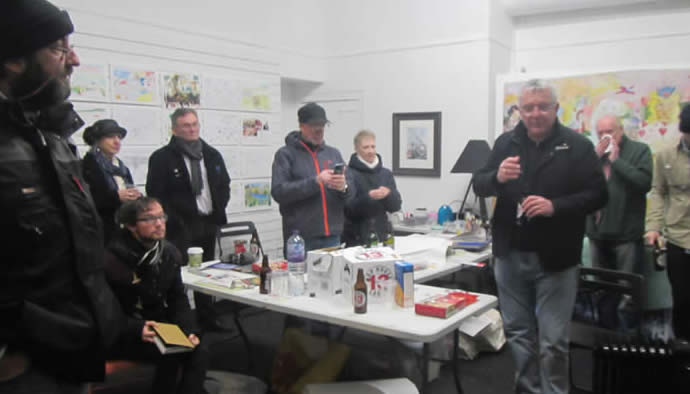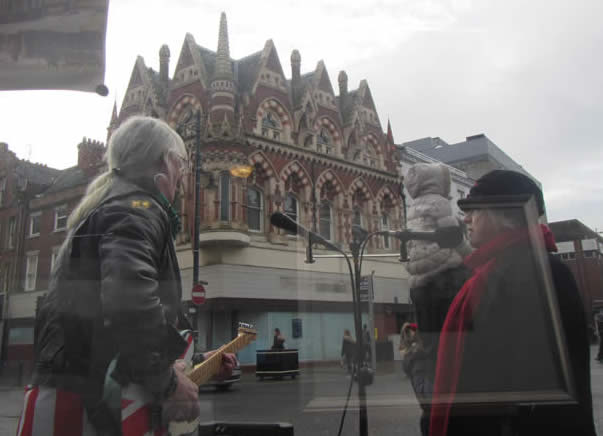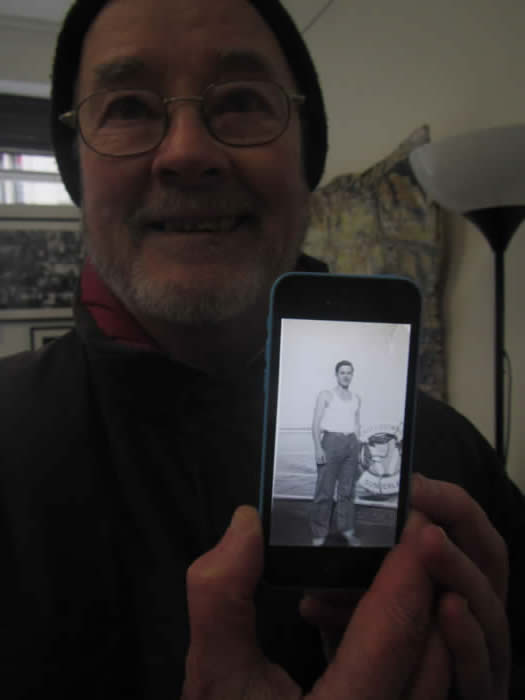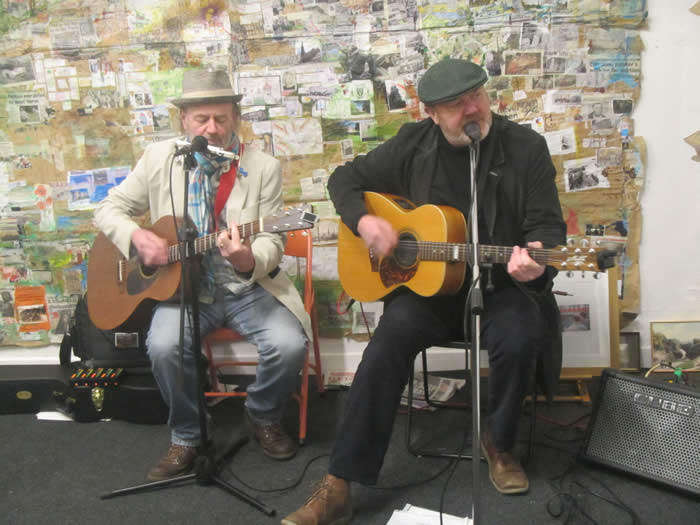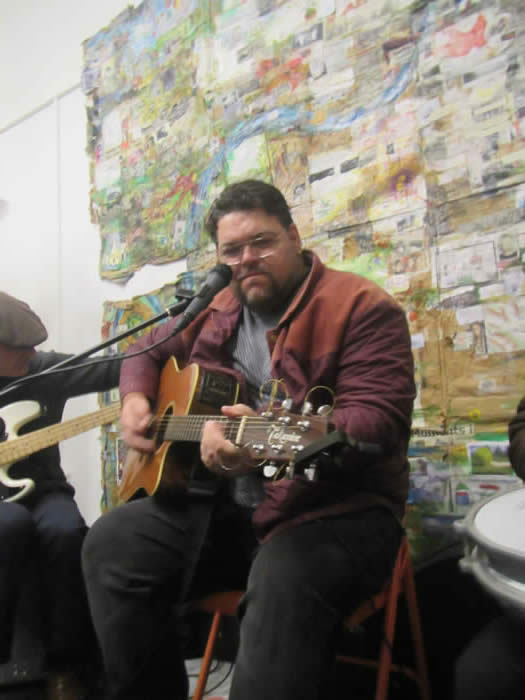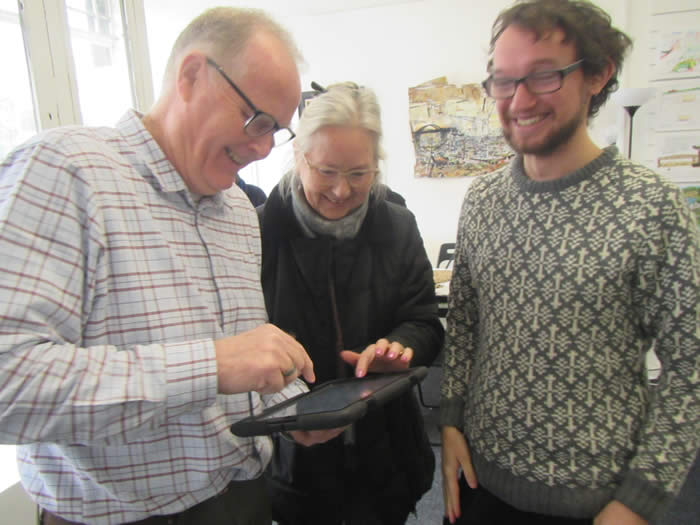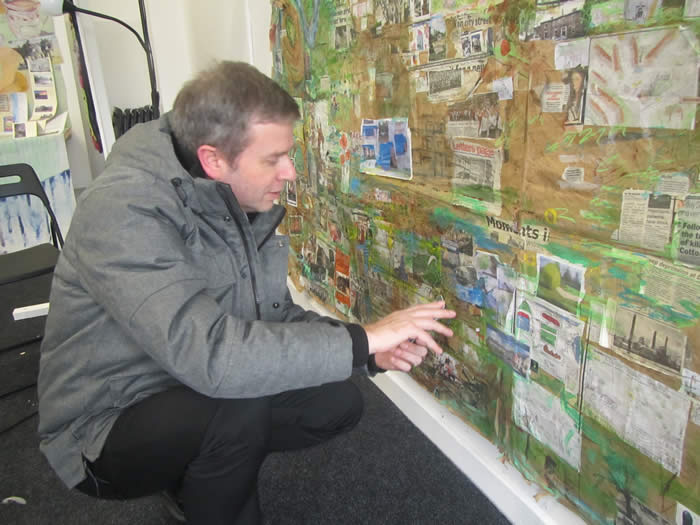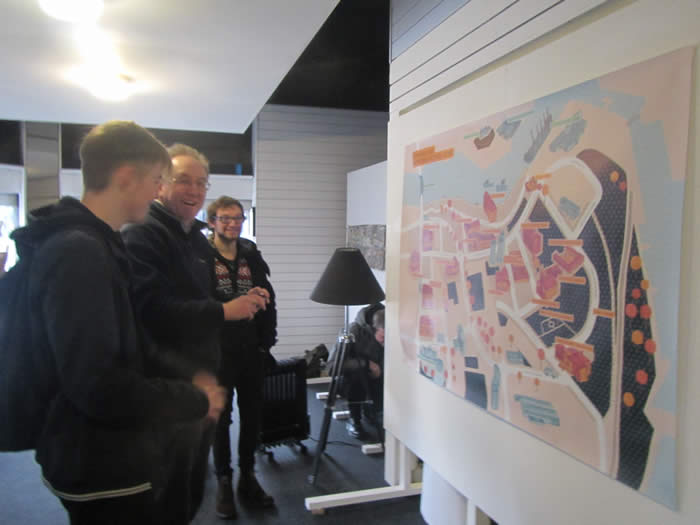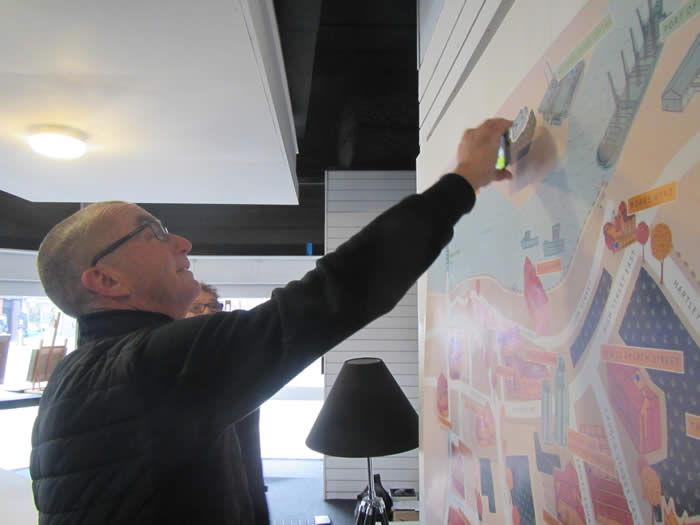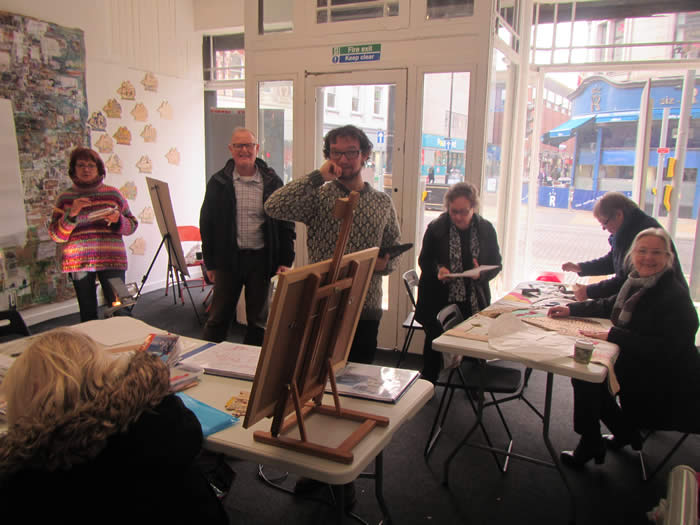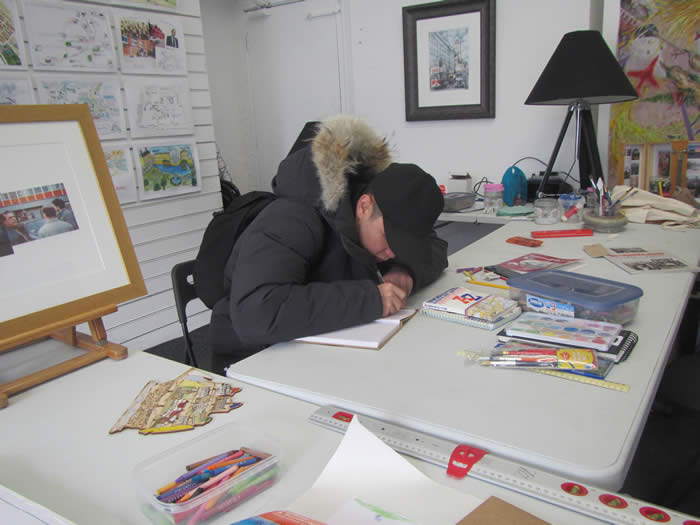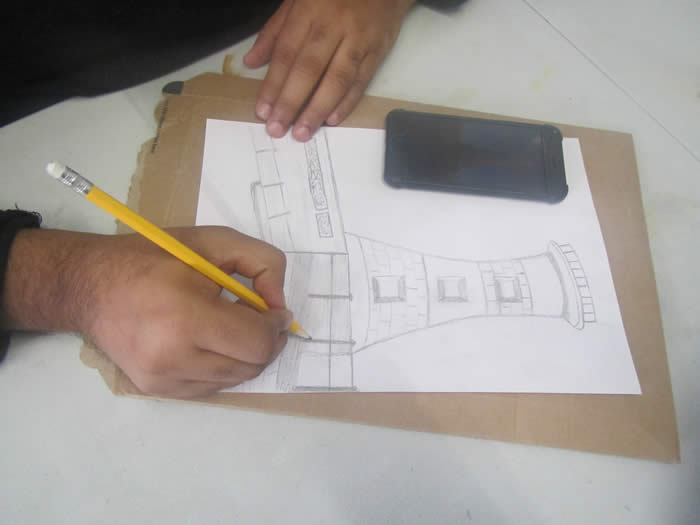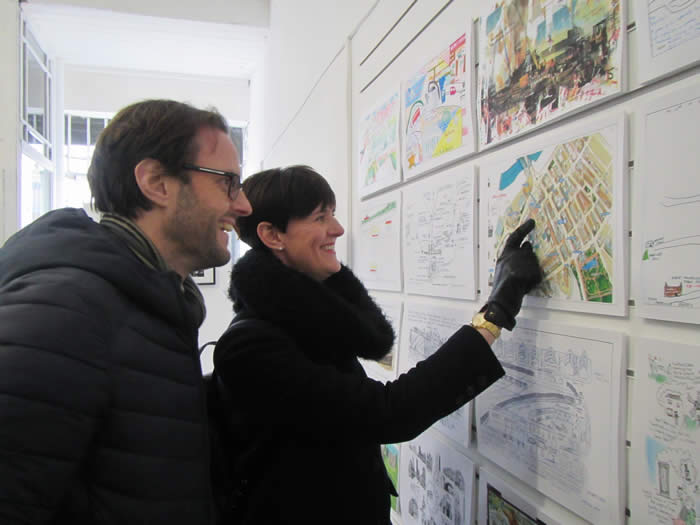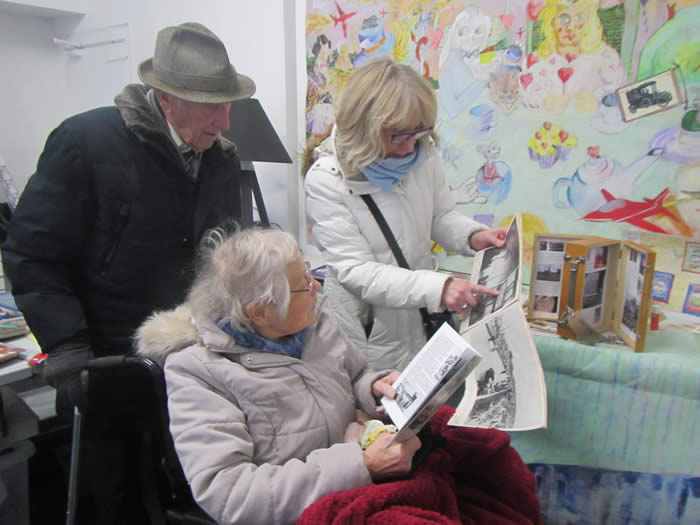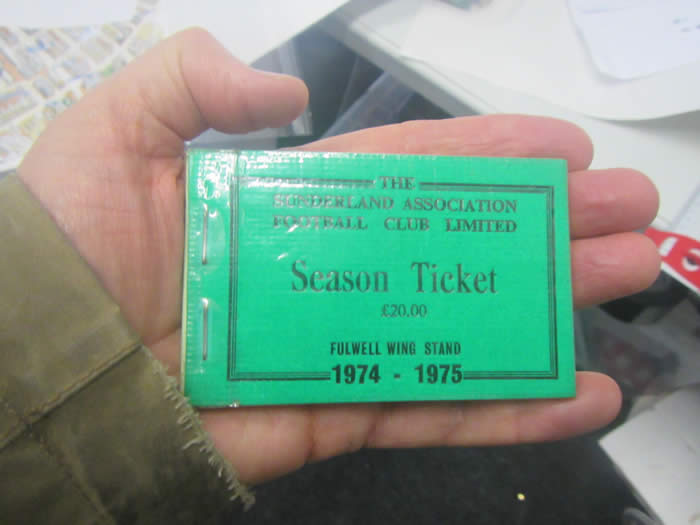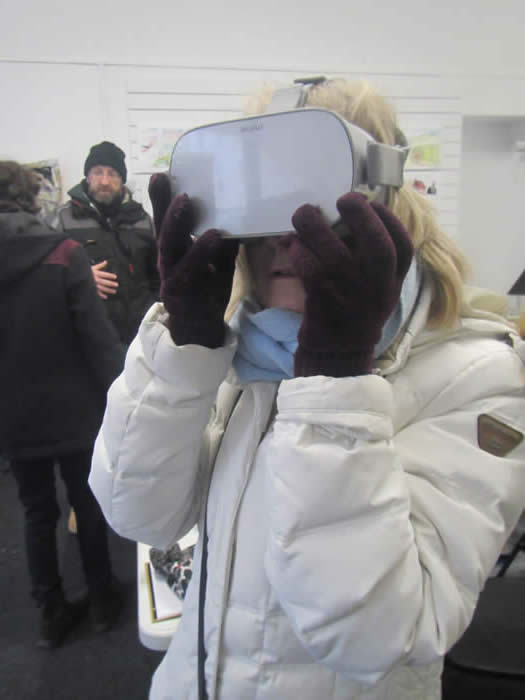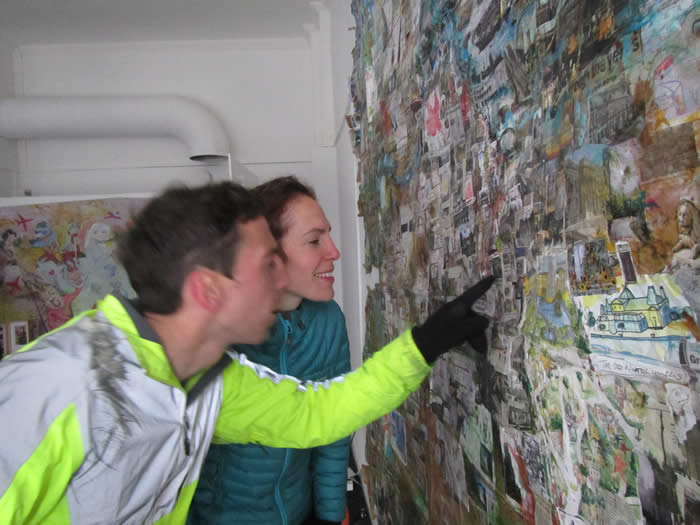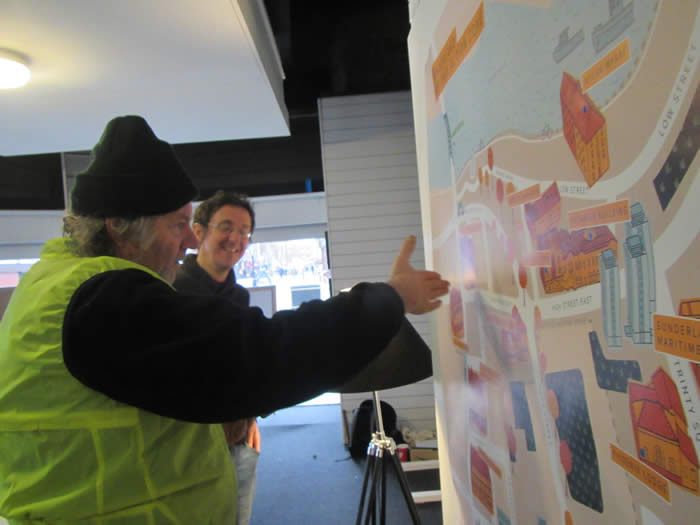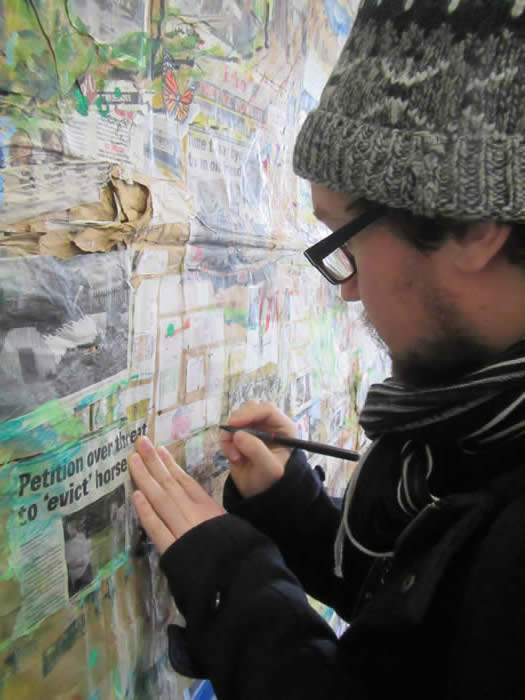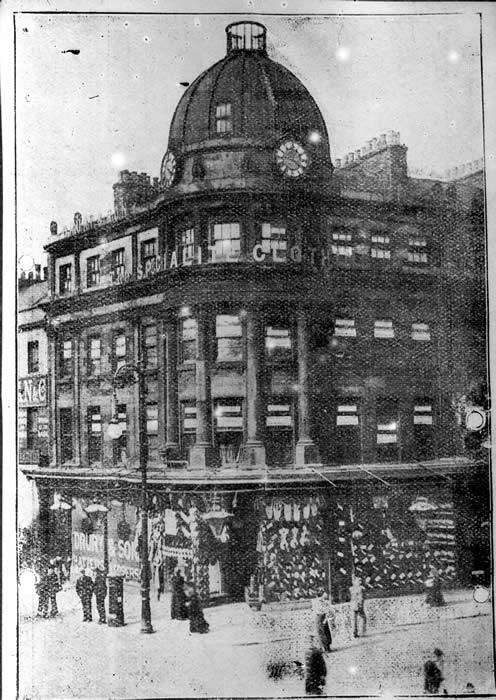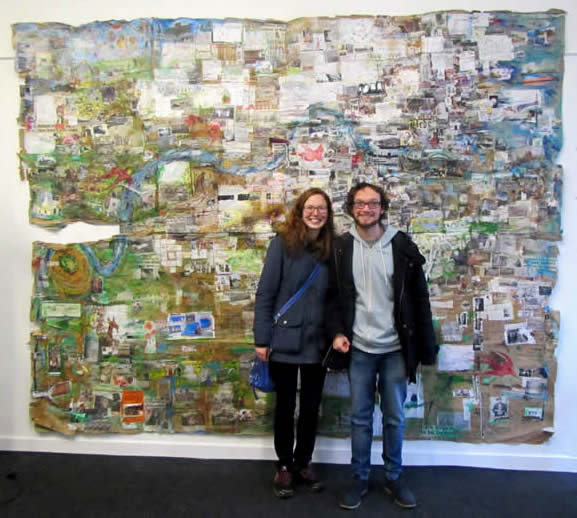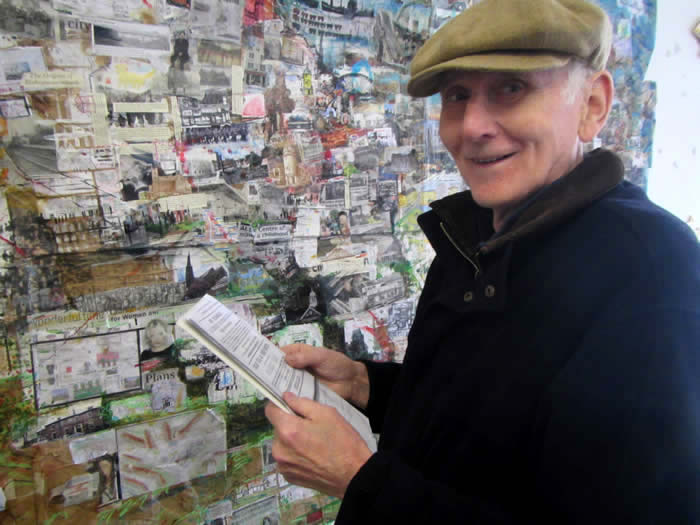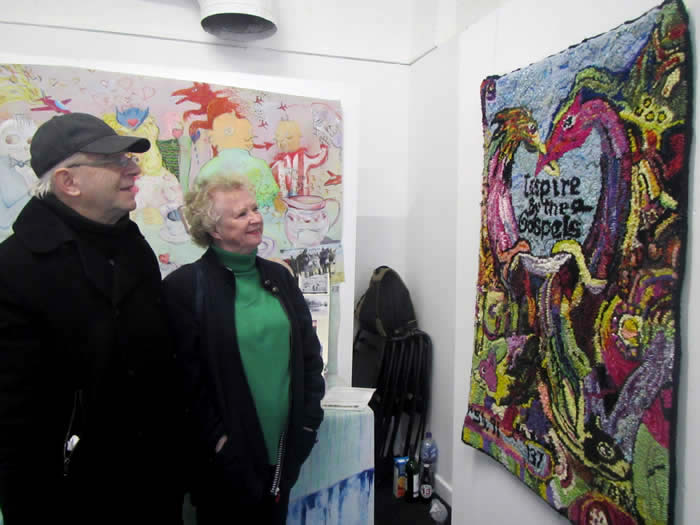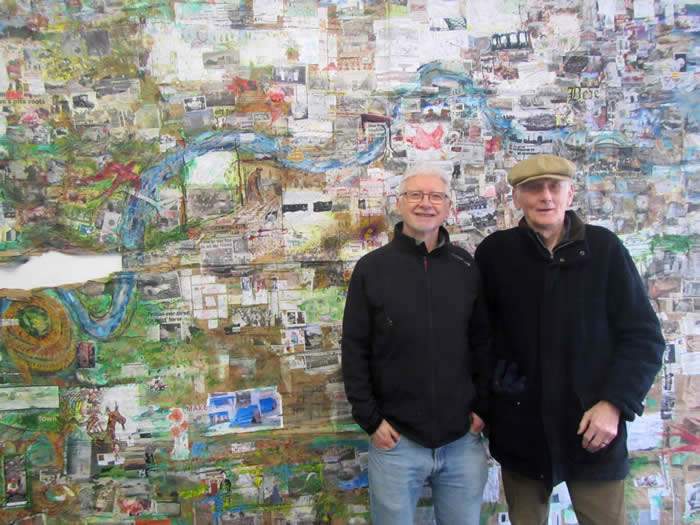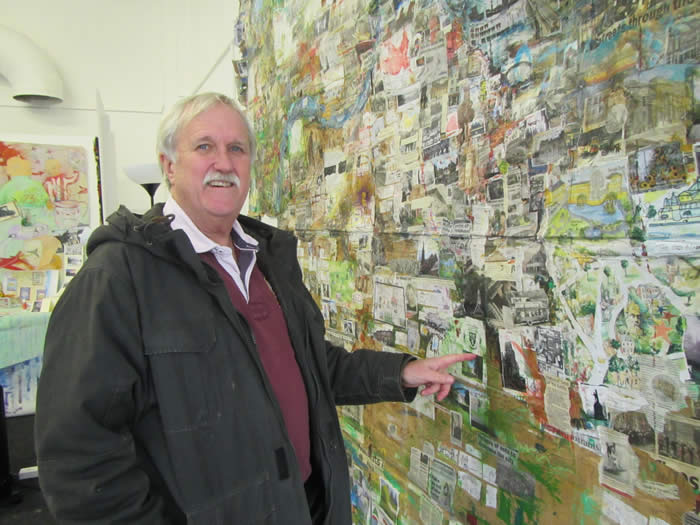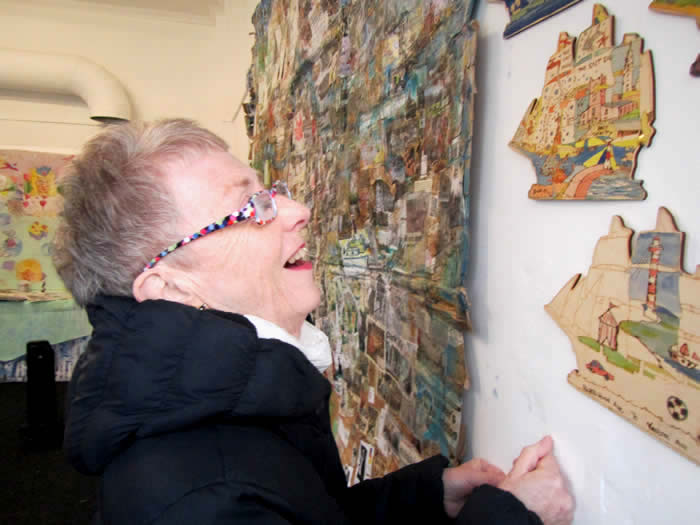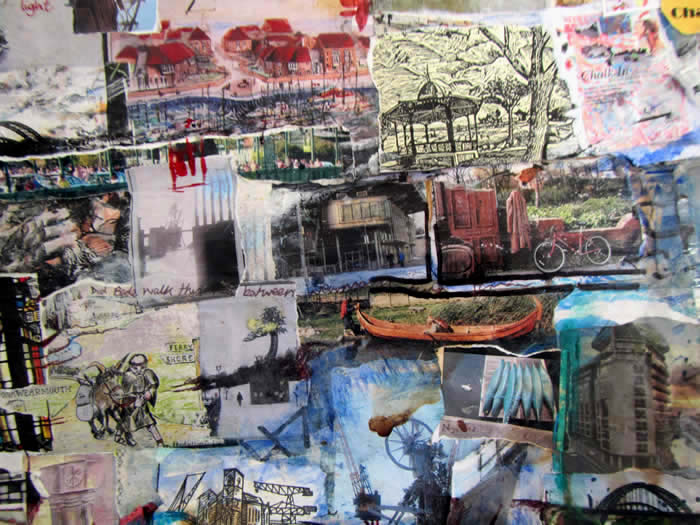 eon-arts.co.uk
installations
| | | |
| --- | --- | --- |
| | | |
| | | |
| | | |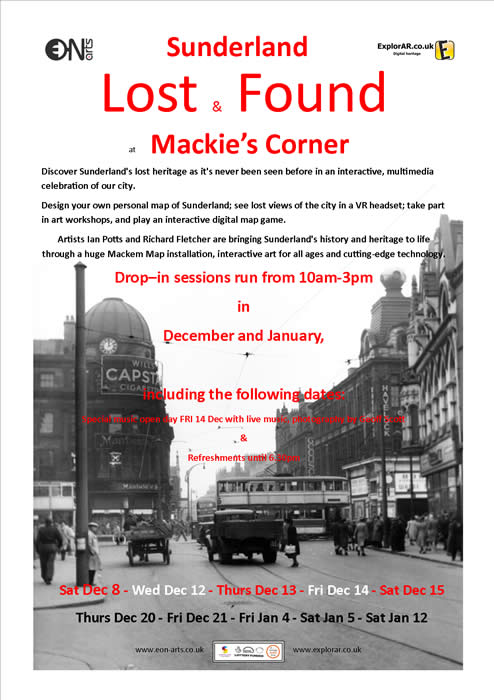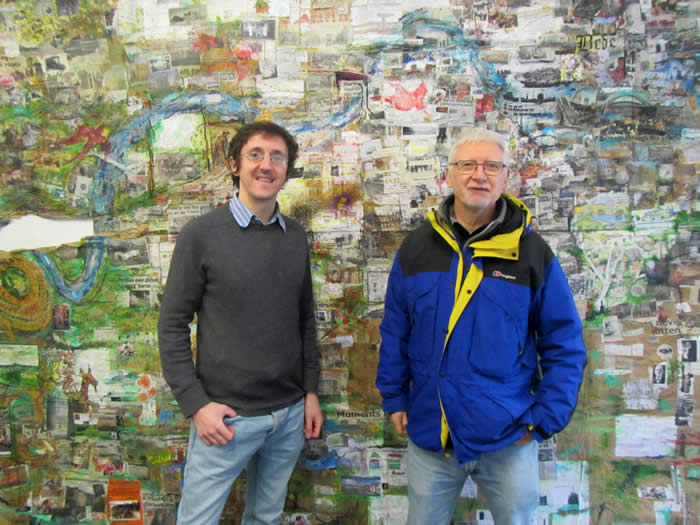 Richard Fletcher ExplorAR & Ian Potts Eon Arts CIC on the Mackem Map at Mackies Corner
The 'Lost and Found' exhibition is an exploration of a city, curated by artists Ian Potts ( Eon-ArtsCIC) and Richard Fletcher (ExplorAR) who combined their unique specialities to produce a multi-media celebration of Sunderland, bringing to life its history and heritage. Ian made a huge Mackem Map installation, working with local people to produce a rich tapestry of all things Wearside and provided the paintings and collage pieces. Richardl utilised cutting-edge technology, allowing visitors to explore Sunderland's cityscape as they never have seen it before! ExplorAR

uses Occulus 360 goggles to

merge photographs from the past and present into a fully immersive VR experience plus visitors tested their local knowledge by playing an interactive
Sunderland HAZ
hereitage game on their smartphones!
The live music at the 'Lost & Found' exhibition opening was a triumph. Our gratitude goes to Geoff Scott for his tireless work to bring so many superb musicians to Mackies. They made it such a memorable day – Thank you!
The passage of time is a recurring theme in Ian's work he often depicts a space, building or landscape, not only as it is, but as it may have been, or perhaps as it one day may become, a fusion of past, present and future events into one.
His usual artistic practice is to explore these themes using paint, mixed media, and collage. However, he hopes a collaboration with Richard (ExplorAR) will provide the perfect foil to finally present his work as he believes it should be seen, in a virtual interactive multi-media installation. Check out @eonpottsarts for future developments.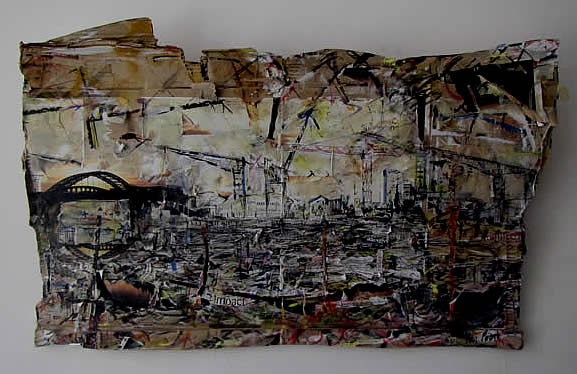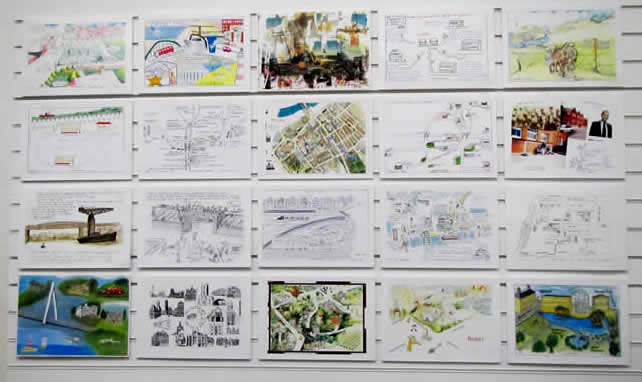 Mad Hatters Panto Party
Alice in Wonderland author Lewis Carroll was a regular visitor to Sunderland and there are many local links to the book. We have displayed an Eon Arts Chalk In a Mackem Mad Hatters canvas in the very room used as a hatmakers back in 1850. Android tablets are available to participants to digitally create their own artwork, particularly Mackem Maps, and current Mackem Maps will be available to view on the tablets for inspiration.
| | |
| --- | --- |
| A big thank you to Jonny Potts for his help, ideas and support for the programme of events during the 8 week residency. | 'Lost and Found' fuses art and tech to bring Sunderland's hidden past to life, making it accessible and engaging for residents and helping them to explore their own memories. |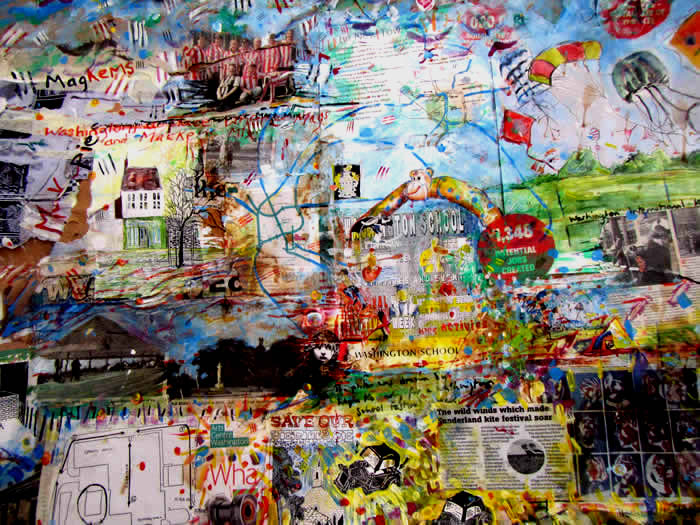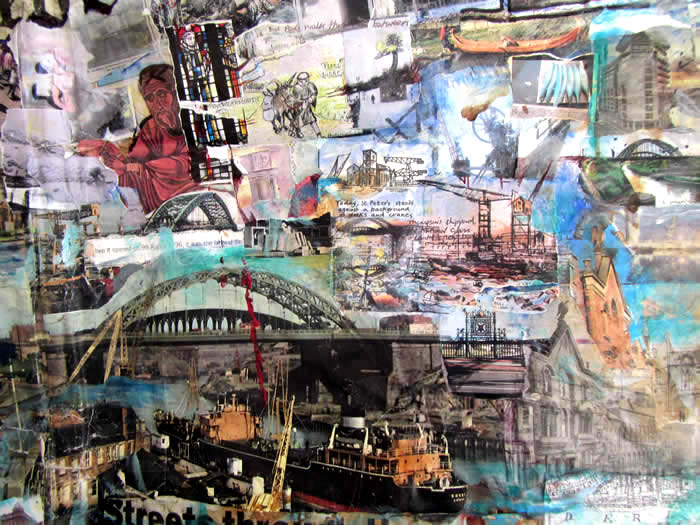 | | |
| --- | --- |
| Click above to see the Mackem Mona Lisas at Mackie's | 'Lost and Found' with Eon Arts CIC and ExplorAR supported by Sunderland Culture, Sunderland HAZ, Historic England and ACE |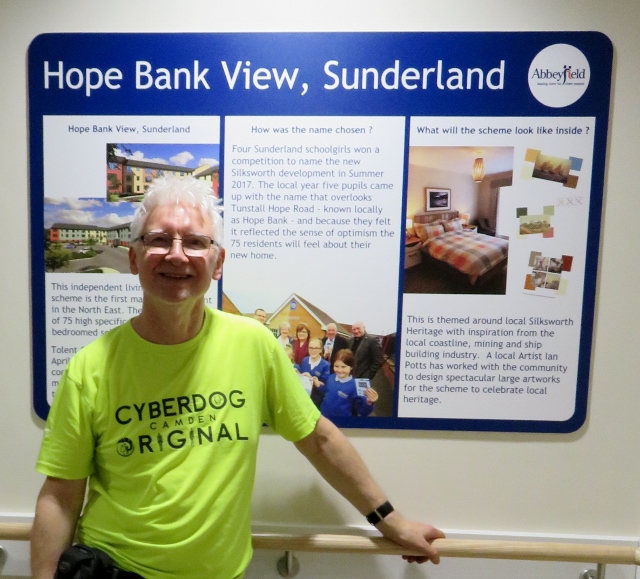 "A local artist Ian Potts was commissioned to work with the community to design spectacular large artworks for the scheme to celebrate local heritage".
| | |
| --- | --- |
| The teatment room installation at Abbeyfield's Hope Bank View independant living build in Silksworth was developed from an original watercolour painting by Ian Potts and consisted of 266 magnets. | |
Paint a Poppy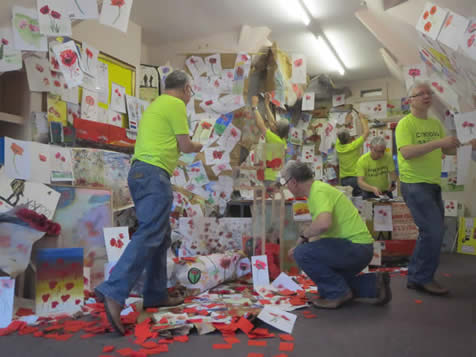 click the photo above to find out more.