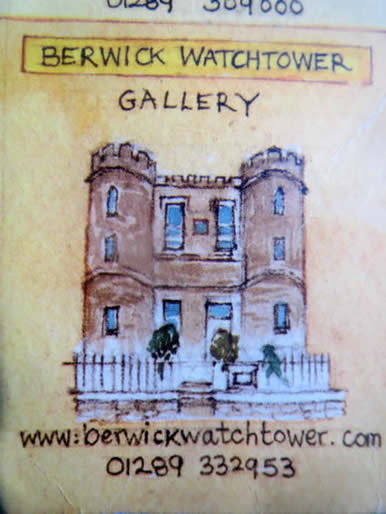 In contrast, many of Brian Sefton's paintings have an almost photographic quality. When asked what he paints, he will tell you 'rubbish'. Whereas most of us, when we think of landscapes, look to the horizon and grand pastoral views, Brian looks immediately in front of him, or at his feet and sees art in the detritus strewn around the countryside. His series of paintings of a discarded bike were colourful and beautiful. Other subjects were discarded plastic wrappings, egg boxes, and foil. He uses rubbish to represent ideas.
The third artist, Roy Dutton, who was unable to attend, produces exquisite small bronze 'medallions'.
This is certainly an exhibition worthy of a second viewing.
Since retirement Dave Gormley has concentrated on creating beautiful images that combine places which have inspired him (notably from his frequent visits to Northern Ireland) with his fascination with geometry. He plays with perspective and chooses elements of the landscape which are carefully placed within geometric spaces to produce crisp, bright and unusual landscapes.