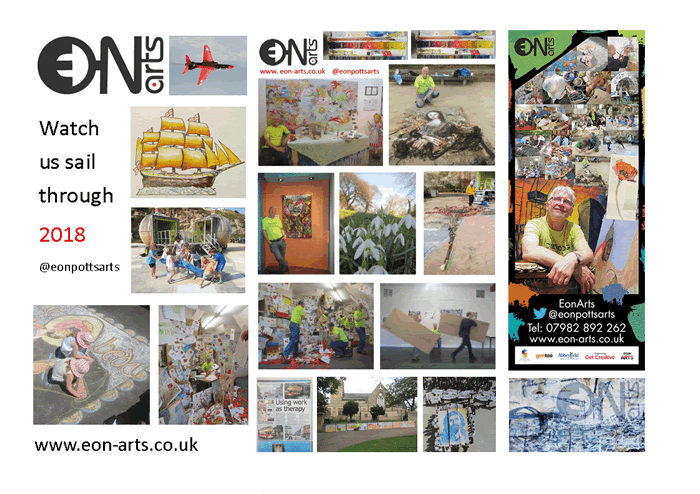 Ian Potts, Founder/ Director of Eon-Arts CIC
Eon-Arts CIC specializes in devising and delivering arts-based participatory events across the City of Sunderland. We provide emblematic artistic experiences that facilitate art practice, which in turn support local artists, actors, writers and musicians. We work with young and older people, care homes, charities, churches, asylum seekers, hard-to-reach cultural groups and people from disadvantaged backgrounds. We encourage intergenerational involvement in our workshops, and aim to provide an experience that is educational, inclusive, creative and fun for all.
Eon Arts CIC have exhibited at two World Heritage sites and foundered a war memorial service which was featured as the lead story on BBC Look North and given airplay on BBC Radio Newcastle. Ian has worked with MIMA, City of Culture Bid 2021, Bid Sunderland, Sunderland University, Sunderland Council, Sunderland MAC, The National Trust, The Cultural Spring, Gentoo, Grace House, Abbeyfield Society, YAV, ICOS, Sunderland Antiquarians, The Donnison School, SAFC, Forward Assist, Tesco, CEED, SAFC Supporters Association, Sunderland Museum and Winter Gardens, Bull Lane Brewery, Sunderland City library and Art Gallery, students from local Universities, Sunderland History Fair, Sustrans, local community centres, churches and parks. Ian is also a family arts member and a BBC Get Creative Champion.
| | |
| --- | --- |
| | |
Eon-Arts is under the artistic leadership of Ian Potts, an artist and former art teacher who has worked in Sunderland secondary schools and participatory arts for many years. He has also been a mentor for Sunderland University's Professional Mentoring Course, so he is vastly experienced at teaching over the full spectrum of ages and students. Additionally, he was the foundered/curator of Bede's Bakehouse gallery in St. Peter's Church.
Rebecca Ball (Director of Sunderland City of Culture Bid 2021).


It gives me great pleasure to write in support of Ian Pott's project.


Ian is a real asset to the artistic community in Sunderland. His Sunderland focussed participation projects such Mackem Maps and Paint a Poppy have been hugely popular and have engaged many hundreds of people right across the city.


Ian's creative workshops are excellent. He builds a welcoming, supportive and creative environment in which everyone- regardless of age, background or experience - is encouraged to participate.


He has played a key role in the city's current cultural developments. He is a much valued advocate for arts activities in the city and has been crucial in the delivery of many of Cultural Spring's events and workshop programmes.


Yours faithfully


Rebecca Ball


Director of Sunderland 2021
Rebecca.Ball@sunderland2021.com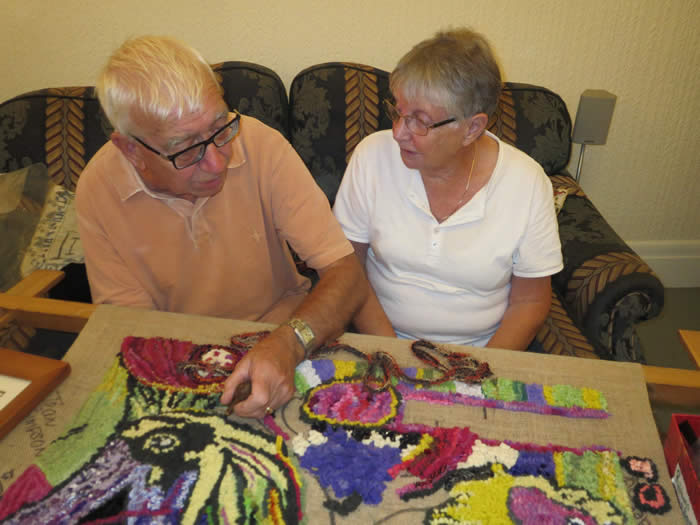 Carvings found at the church inspired a textile piece made in collaboration with internationally renowned textile artist Heather Ritchie. This piece became the Traces of Wearmouth project, in which vulnerable women's groups created a rug in the traditional "clippy mat" style. The rug is currently displayed in Sunderland's Museum and Winter Gardens.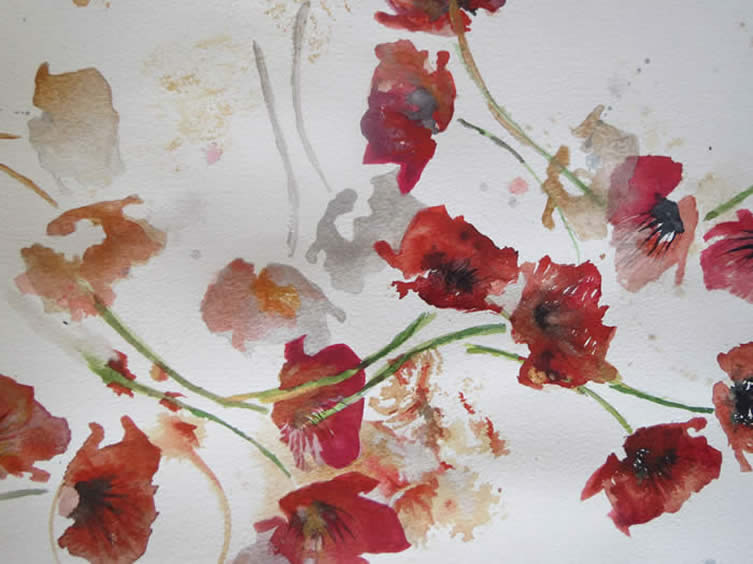 The Paint a Poppy project commemorates the fallen soldiers of the First World War, Ian has worked with the DLI. and Beamish Museums. He has been supported by Brothers In Arms, Gentoo and Abbeyfield to help with this project.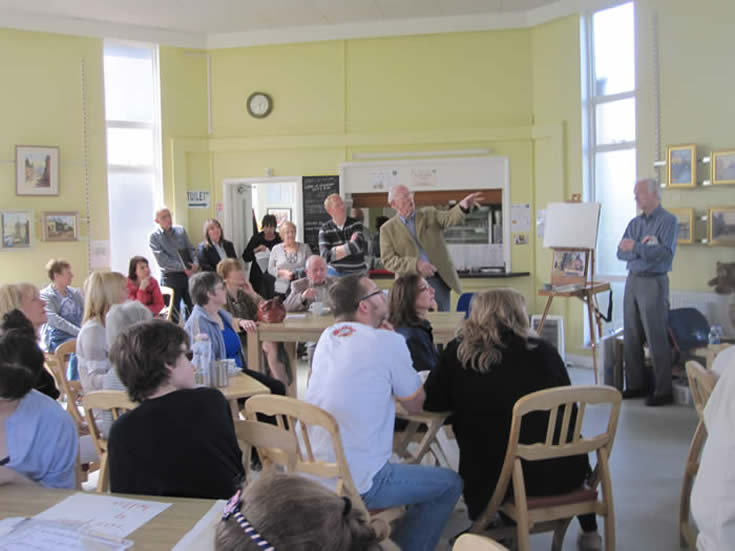 Ian was invited to be the manager of Bede's Bakehouse Gallery in 2010. The gallery was situated at the rear of St. Peter's Church, a Candidate World Heritage Site 2011. It specialized in showcasing artistic talent, primarily from Sunderland and its immediate surrounding areas, with a focus on giving any serious artist their first step on the exhibiting ladder. An exhibition slot for an artist at Bede's Bakehouse Gallery wasn't just about presenting work to the public; it is also an exercise in professional practice and marketing. The artist was encouraged to seek various ways of promoting their exhibition and was also given the opportunity to discuss their work, give lectures and demonstrate their working practice during 'Meet the artist' days.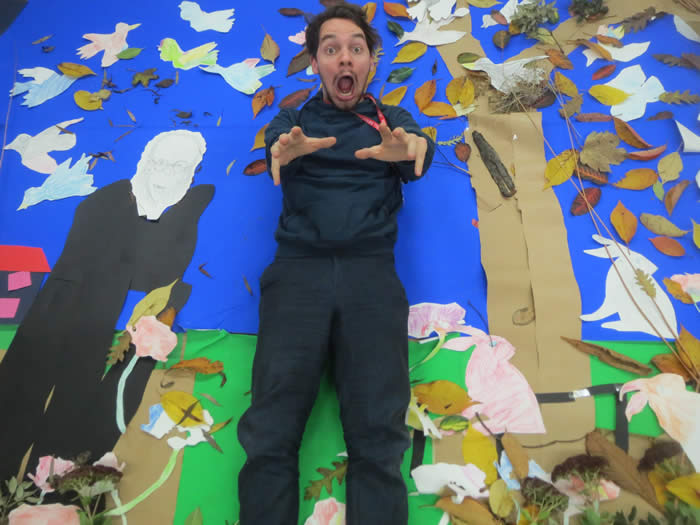 Another of Ian's specialities is in collaborating with other artists, schools, and the general public, developing participatory based art works to facilitate art practice and increase participation at all levels, as well as in a restorative context. His aim is to promote intergeneration involvement, education, social mobility and an increased sense of wellbeing for the participants. Similarly, he uses art to encourage writing and address social and emotional issues. He has an enduring passion for his home city of Sunderland in particular; its heritage, history, landscapes and football team have been a continued source of inspiration and study for his work.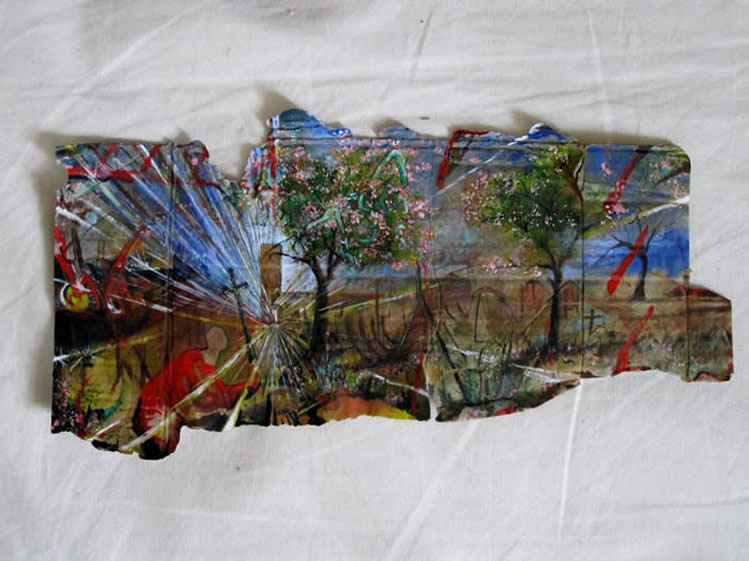 Ian's Sunderland hero is Bede; he believes that change and the building of civic pride is most effectively achieved at grass-roots level. It is his profound hope that, one day, his work will stimulate interest and firmly establish Bede and his amazing achievements in the minds of all the students of his home town of Sunderland, and perhaps make young people believe they too can achieve great things. To quote Oscar Wilde, 'We are all in the gutter, but some of us are looking up at the stars.'