The Eon Arts Mackem Mind Maps are a series of associated images, linked by common themes and their Sunderland heritage. What follows is just one example, using the theme of elephants as a starting point. The first image is an early twentieth century postcard of a Roker cliff face that bears an uncanny resemblance to the animals.
Please email me your own chains of thought (with photographs and personal Mackem Map if possible!)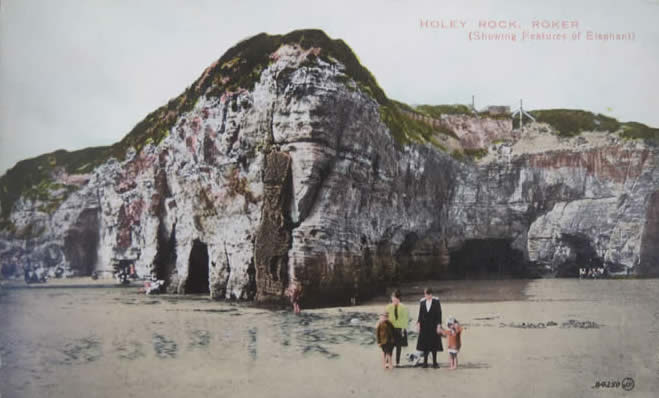 The Holey Rock, Roker (showing features of an elephant). The sea wall known locally as the Deathy now covers the trunk.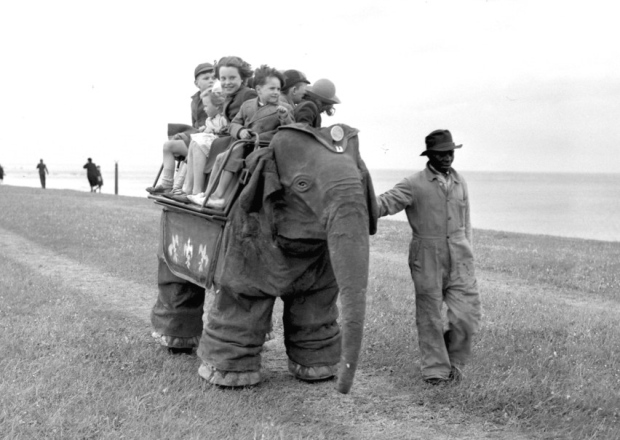 A mechanical elephant that walked the Seaburn Prom.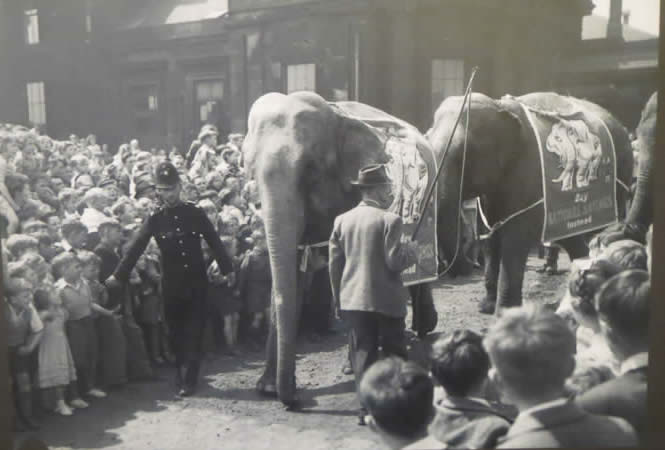 Circus elephants alighting at Monkwearmouth Station on their way to the show.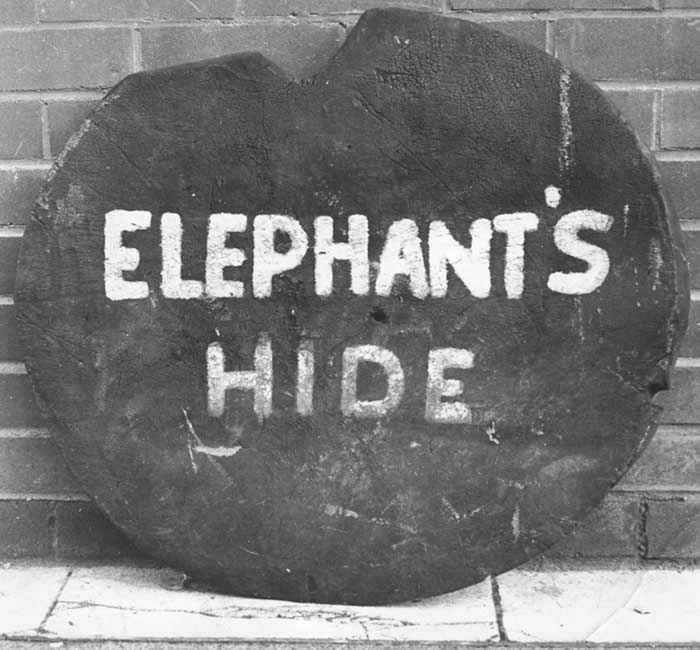 As a child I was fascinated by this piece of elephant hide which was propped against a garage wall in Bedford Street near the Royal Theatre.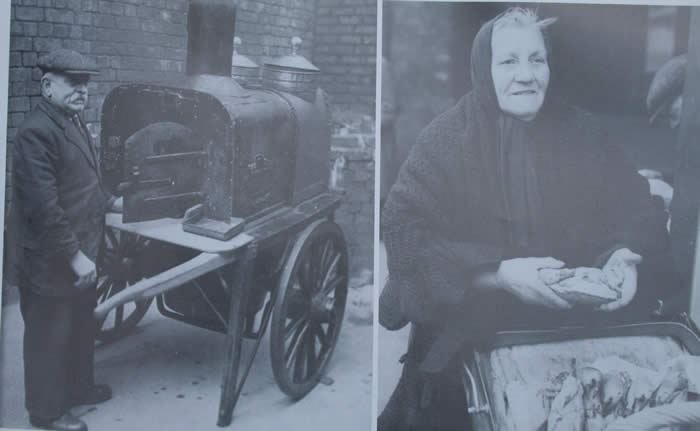 A regular and most welcome sight outside the Royal Theatre was the hot potato man. The woman on the right is the famous Peggy Potts!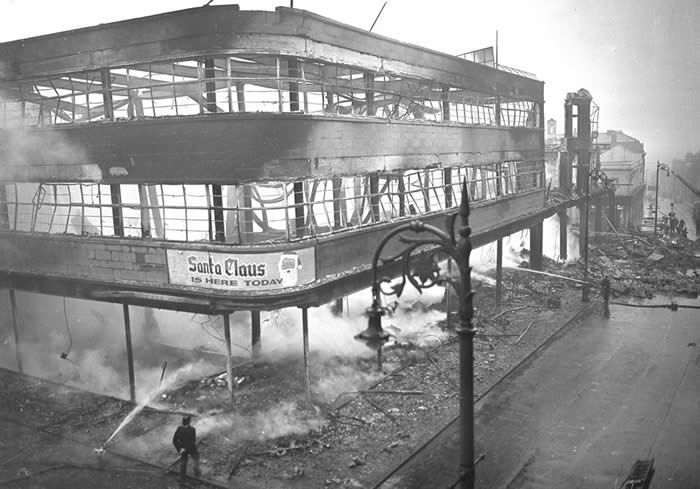 Could a spark from the potato man's fire have caused the damage at this Joplings store, which was on the other side of the crossroad from his pitch? Hope Santa still turned up!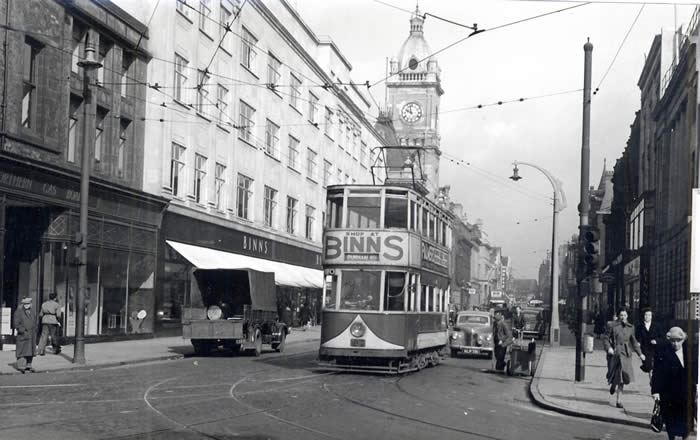 Fawcett Street, home of another famous and sadly lamented department store, Binns. As you can see, in those days, most Sunderland trams told you to shop there!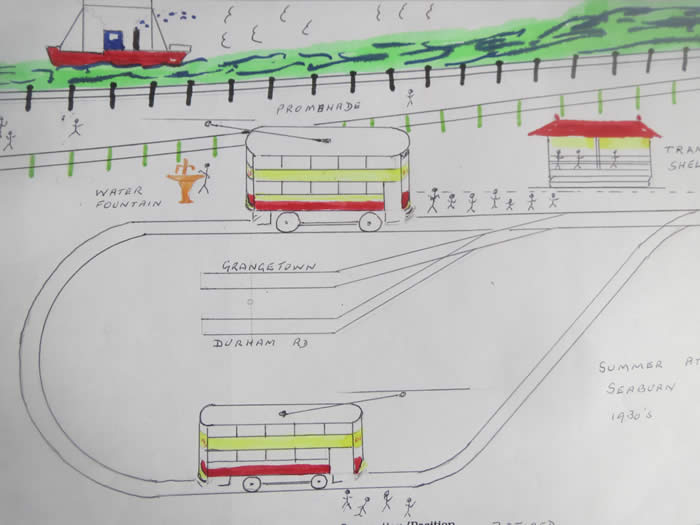 A Mackem Map drawn by the driver of a Sunderland tram. Apparently, you had to change the overhead cable lead at the Seaburn terminus!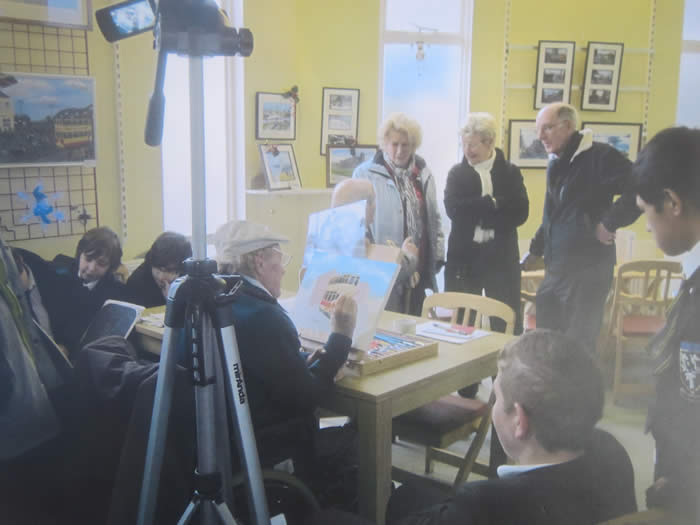 Local artist Jim Keers demonstrates how to paint a Sunderland tram in acrylic paint to students from St Aidan's Catholic Academy.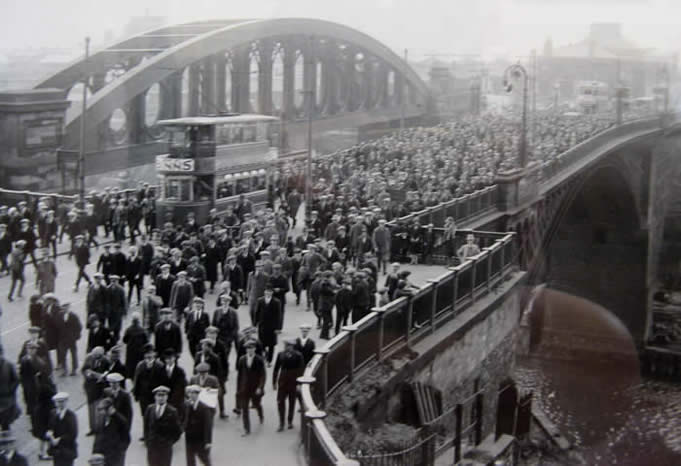 Another Sunderland tram, this one is crossing the second Wearmouth Bridge prior to 1928. Not sure who Sunderland was playing that day.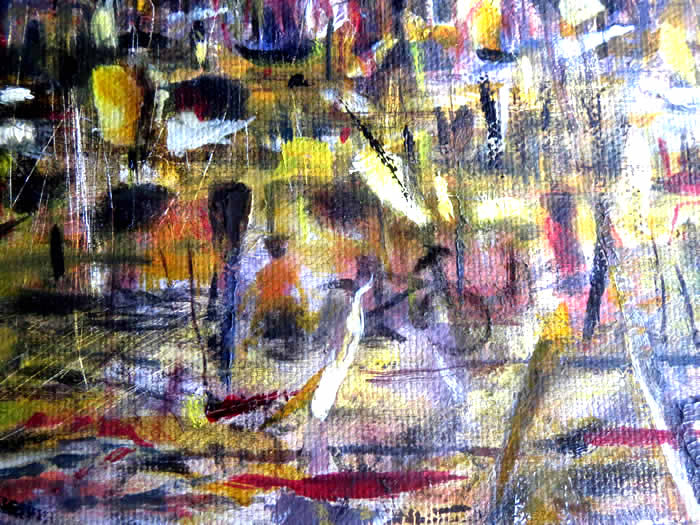 This is a detail from one of my river pictures. It shows my mam (as an eight year old girl) sitting on a bag of coal waiting for her Dad to cross over on the river ferry with more coal.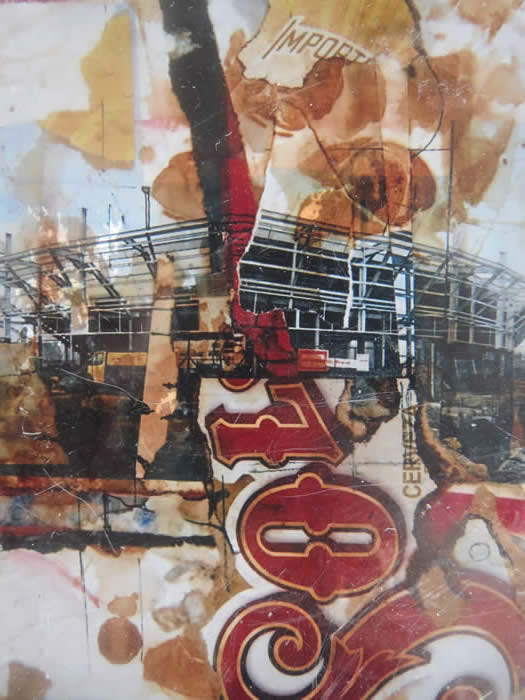 Coal was mined at Wearmouth colliery, which stood on the site of the current Stadium of Light. The pit once housed the deepest mine in the world!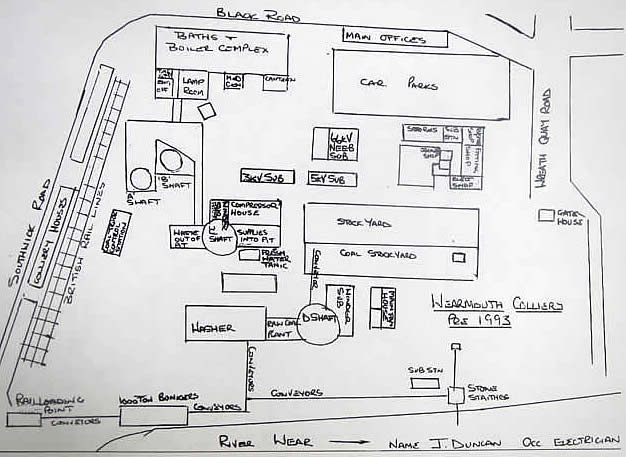 This is a Mackem Map of the Wearmouth Pit, drawn by an electrician who worked on the site in the 1970-80s.
What picture is next is up to you. Please email your thoughts and photographs to mackemmaps@outlook.com
Or through Twitter @eonpottsarts and we will add the best linking photo and caption to the Memory Mind Map.
Please click the last image to see more maps.