Gig Review2
George Shovlin & George Lamb
at the Old Cinema Launderette, Gilesgate Moor, Durham
25th January 2018
Gig Review1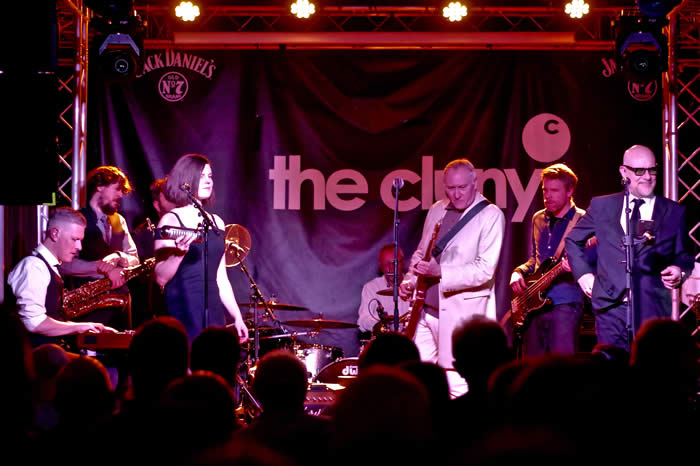 Nine Below Zero
at The Cluny, Newcastle
Friday 24th March 2017
I'm ashamed to say that I couldn't name you a song by Nine Below Zero, so this was one of those nights when I wasn't not sure how it was going to turn out. But, when my mate had asked back in December if I fancied going to see them, I'd had no hesitation.
I'd seen Nine Below Zero live once before, several years ago in Kendal when we were staying with friends. I wasn't a big fan, but they were quite impressive on the night. So, three months ago, when Mick Firth asked if I fancied going to see them at the Cluny, I gave my standard response of "why not!".....and thank goodness I did - they were treeeemendous!
The night got under way with a set from Charlie Austen playing acoustic guitar and singing some of her own numbers. "She's one to keep an eye out for," I thought - she's got a great voice. Well, I didn't have long to wait to see her after she finished a promising set - she shares lead vocals in NBZ with Dennis Greaves!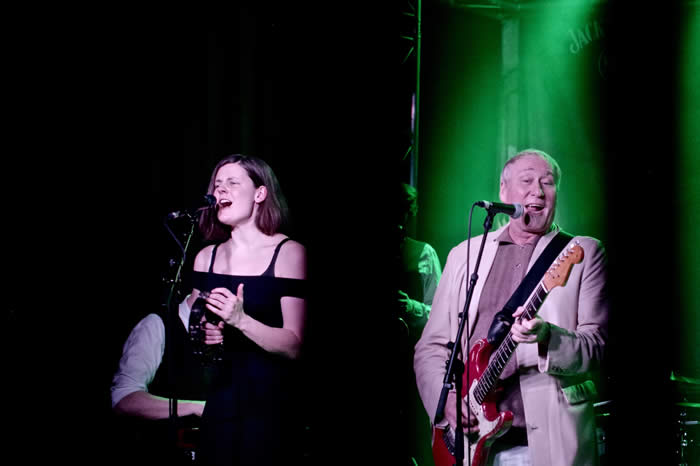 The Cluny is hardly a big venue, but I have to say the 8 members of Nine Below Zero surprisingly didn't seem too crowded on the almost matchbox-like stage. The band has been around for 40 years now, and whilst founder members Dennis Greaves on lead guitar and vocals and harmonica player Mark Feltham are still there, there's been several changes in personnel. I don't know how long they've included a brass section, but however many it is, it's not enough! The sax and trumpet really brought the performance of the band up a notch or two, and that's some feat when you are sharing the stage with one of the country's best harmonica players.
Mark Feltham was voted Best Harmonica Player in the British Blues Awards 2016, so it was brilliant to see this master of the harp at work. But to be honest, the whole band were pretty damn good at what they do - a tighter unit you couldn't possibly wish to see. Even Dennis' Cockney wit and repartee went down well with the Geordies!
The whole set kept the toes tapping and I'd challenge anyone present if they said otherwise. While still not sure of any of the song names - I'm pretty rubbish at remembering track names for my favourite bands, never mind any others - but there were one or two that I think I got, and which stood out for me. 'Crawling Up a Hill' was vaguely familiar, and a quick glimpse at Google reminded me that I'd heard the original by John Mayall a while back; and 'Once, Twice, Three Times Is Enough'.

But this wasn't an evening for examining your naval and noting down every track name - it was all about enjoying the moment, and keeping those toes tapping. It reassured me that going to see live music can be very therapeutic - I hadn't been feeling 100% for a few hours before the gig, and had contemplated staying at home. But not long after arriving at this great little venue in Newcastle, and listening to the first few numbers I perked up no end, and by the time came to wend a weary way back to Wearside, all was well with the world!